ORIGINALITY
An invention or innovation must include some element or combination that is completely original
or novel.  Many innovations fail because they are not original or cannot demonstrate a significant step change from a similar known product.  They can also fail because the innovator id not bother to find out about competitive or established products.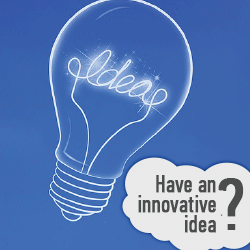 If it is found at an early stage that an innovator's idea  is  not  new,  for  example  by  PatentYogi undertaking a preliminary assessment (e.g. a patent search) for the innovator, then little harm is done and the innovator can turn his/her creative efforts to something more promising.           It is commercially unwise to carry on developing an existing product as though it were original.  This may seem a negative step of undertaking a preliminary assessment, but it is worth taking trouble to try to disprove the innovator's originality.
Some channels which innovators can use are:
1. Product searches: to investigate what is already in the market place – via studying catalogues, advertisements, trade publications,  reference  libraries,  the Internet, etc.
2. Patent search:  patent offices hold information on, or have access to, every patent in the World.  Searching existing patents and patent applications will reveal a huge amount of information about what has been done in a given market sector.
Performing a patent search (which is also a very valuable source of ideas and inspiration) can be a complex and time-consuming process, which is usually (but not always) best delegated to experts, for example at PatentYogi.  It is beneficially borne in mind that it is easy to miss something which may be filed in an unlikely patent category. There are several ways of searching patent databases, namely:  use an attorney or searcher at PatentYogi; do it yourself via Internet, British Library or similar; use Patent Office search facilities; use a patent searching service.
It is often advisable to file a United Kingdom patent application first and at simultaneously request an early search; search results from the
early search are generally available 3-4 months after filing the patent application.  An innovator thereby establishes both a "priority date and an application number" and gets a comprehensive search carried out by the United Kingdom Intellectual Property Office (UK IPO) on claims in the innovator's filed patent application for novelty and inventive step, all for a modest fee.  An important part of such searching activity is an interpretation of search results; here, our staff can provide highly effective support.  It is easy for an innovator to be put off his/her invention when the search report is received, so discussion with staff at PatentYogi is strongly encouraged before any decision is made regarding the patent application, for example to proceed with the application or to abandon the patent application.