Air pollution is a significant problem for many major cities. According to the 2014 WHO report, air pollution in 2012 caused the deaths of around 7 million people worldwide.
In general, current methods for reducing air pollution are directed toward minimizing sources of air pollution. For example, air quality standards have been enacted setting upper limits on the concentration of certain types of pollutants.
However, the current methods do not address the removal of existing pollutants from the atmosphere. For example, smog-producing particulates can remain suspended in the air for a relatively long period of time due to their very small size.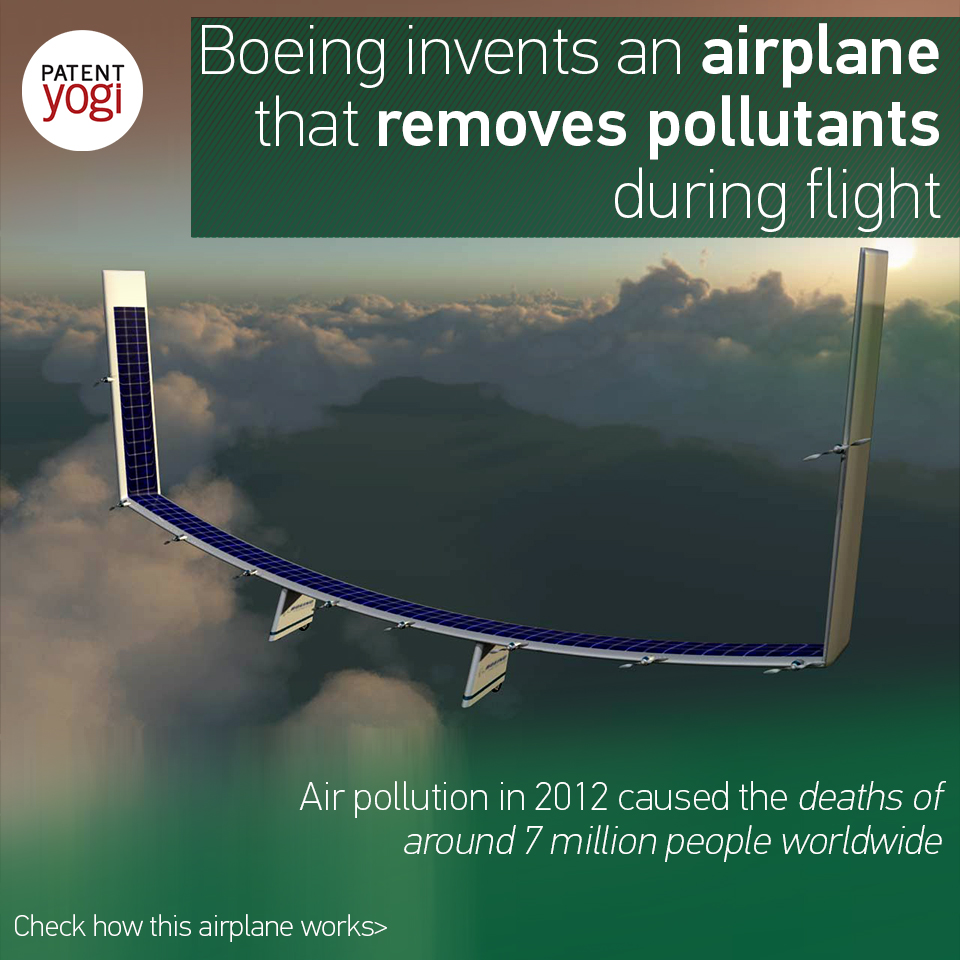 Boeing has now invented an airplane that includes an air filter bank which removes pollutants from a volume of air passing through the air filter bank during forward motion of the airplane.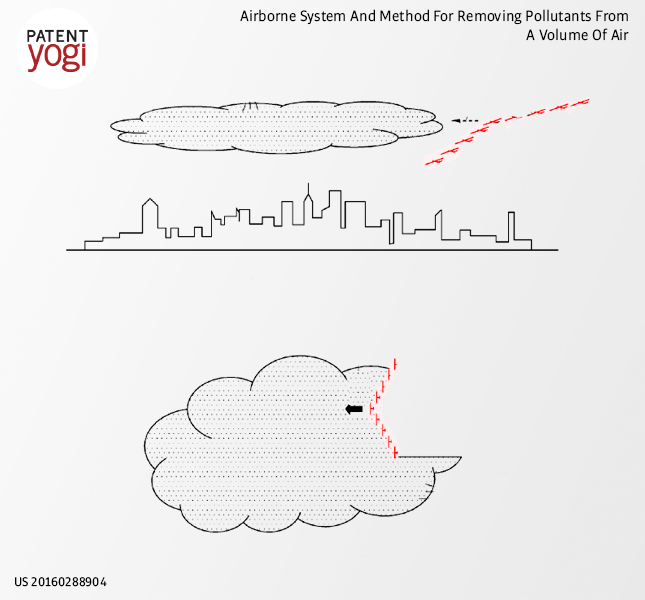 The airplane may be powered by fuel cells or by solar cells to avoid producing emissions. Further, the air filter bank can be implemented on any type of manned or unmanned air vehicle, such as, a blended-wing aircraft, an airship or even balloons.
Here is a patent on solar planes from Boeing.
Patent Information
Publication number: US 20160288904
Patent Title: AIRBORNE SYSTEM AND METHOD FOR REMOVING POLLUTANTS FROM A VOLUME OF AIR
Publication date: 6 Oct 2016
Filing date: 30 Mar 2015
Inventors: Minas H. Tanielian;
Original Assignee: The Boeing Company