Rio Olympics Games 2016 has finally been inaugurated after following the tradition of igniting the cauldron, stationed in the host city, using the Olympic 2016 flame torch.
The 2016 Olympic torch was lit on 21st Apr 2016 and started its torch relay journey on 3rd May from Brazil covering approximately 300 South American cities in 65 days.
The best part of this modern-age torch relay tradition is that the flame is kept illuminated while the torch bearer travels through sea, land, or air routes. Hence, the Olympic torch is provisioned with specific material, design, and internal functions that enables the uninterrupted and controlled combustion of torch flame.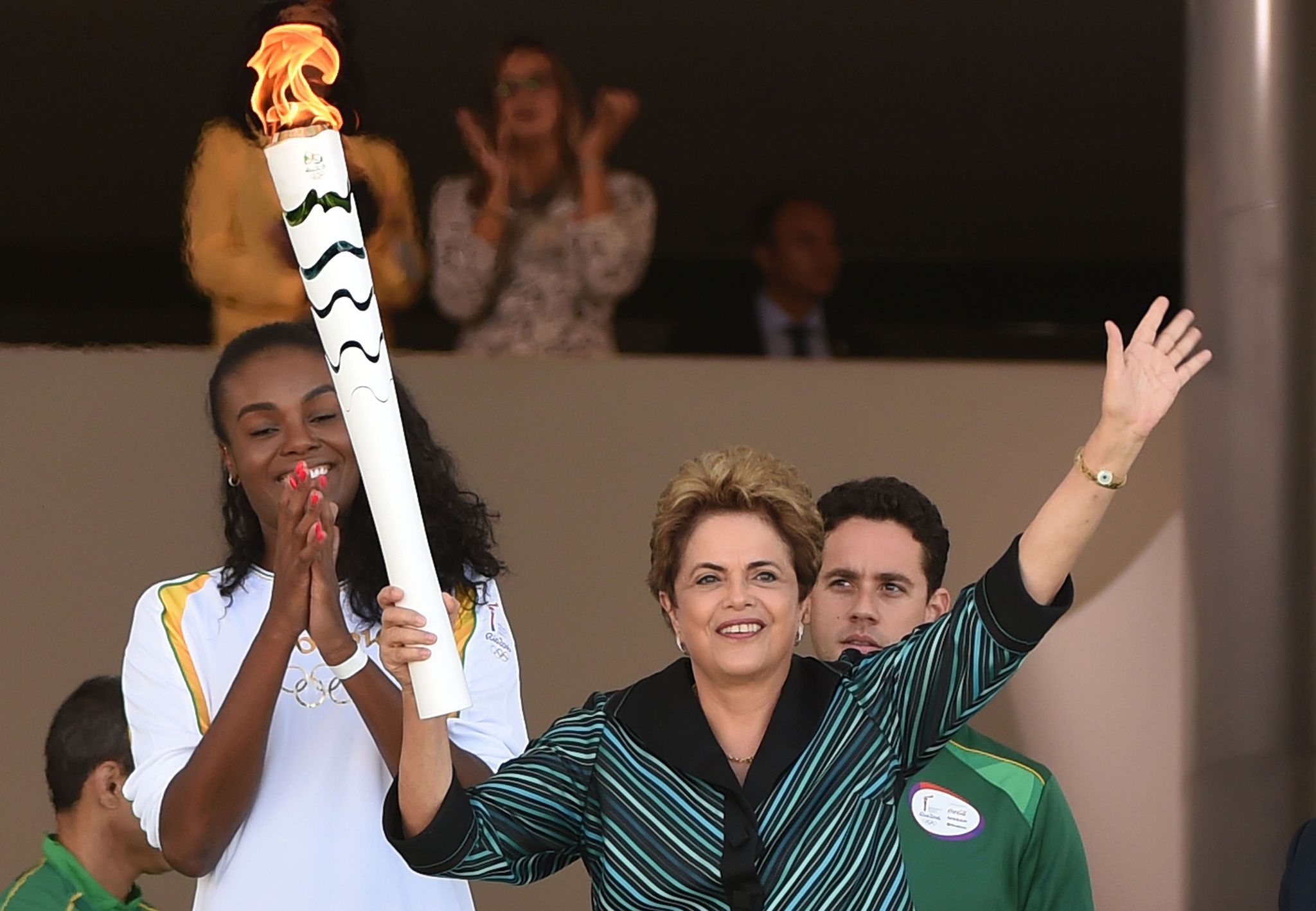 The technology behind the Olympic torch flame can be referenced from the patented invention, i.e. 2002 Olympic torch, of Coleman Company.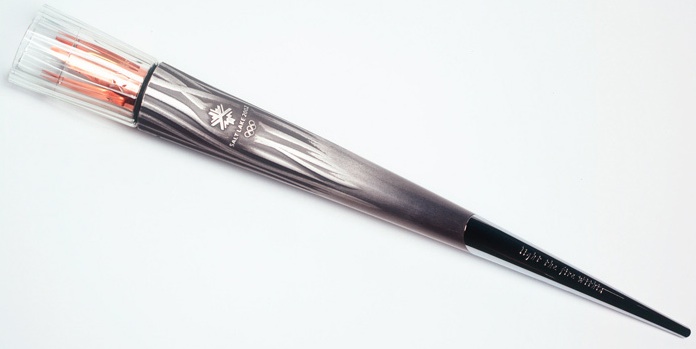 The flame torch used in 2002 Salk Lake City Olympic games is basically crafted with a fuel tank, burner, flame regulator, and fuel supply unit. The entire setup is integrated in the cylindrical-shaped torch which is made up of heat-resistant material. The working principle of the flame torch is entirely same as the household gas stoves. In a gas stove, flame is emitted out through a burner which is directly connected to the gas pipes and indirectly connected with a gas cylinder. In addition, the gas knobs regulate the flow of gas and hence flames can be controlled to higher, lower, or turn-off states.
[Figure 1 from Patent Doc]
While designing the 2002 Olympic torch, Coleman Company had invested concrete efforts to obtain a smoke-less and persistent flame emission similar to a battery-run torch. Inside the Olympic torch assembly, the tube circulates the fuel from a fuel tank to the burner. The fuel-carrying tube is deliberately moulded into a coil near the flame surface area to receive heat from the flame. Moreover, the heated coil vaporizes the liquid fuel which directs the vaporized fuel to the gas tip chamber where flow of gas is regulated for the burner.
The Olympic torch works typically like an electric torch as the flame is persistent and powerful against winds. It is provisioned with internal and external passages where fuel gases run at different speeds which brings stability and velocity to the burning flame.
Check below the state of the art, Olympic torch that was used in Rio 2016.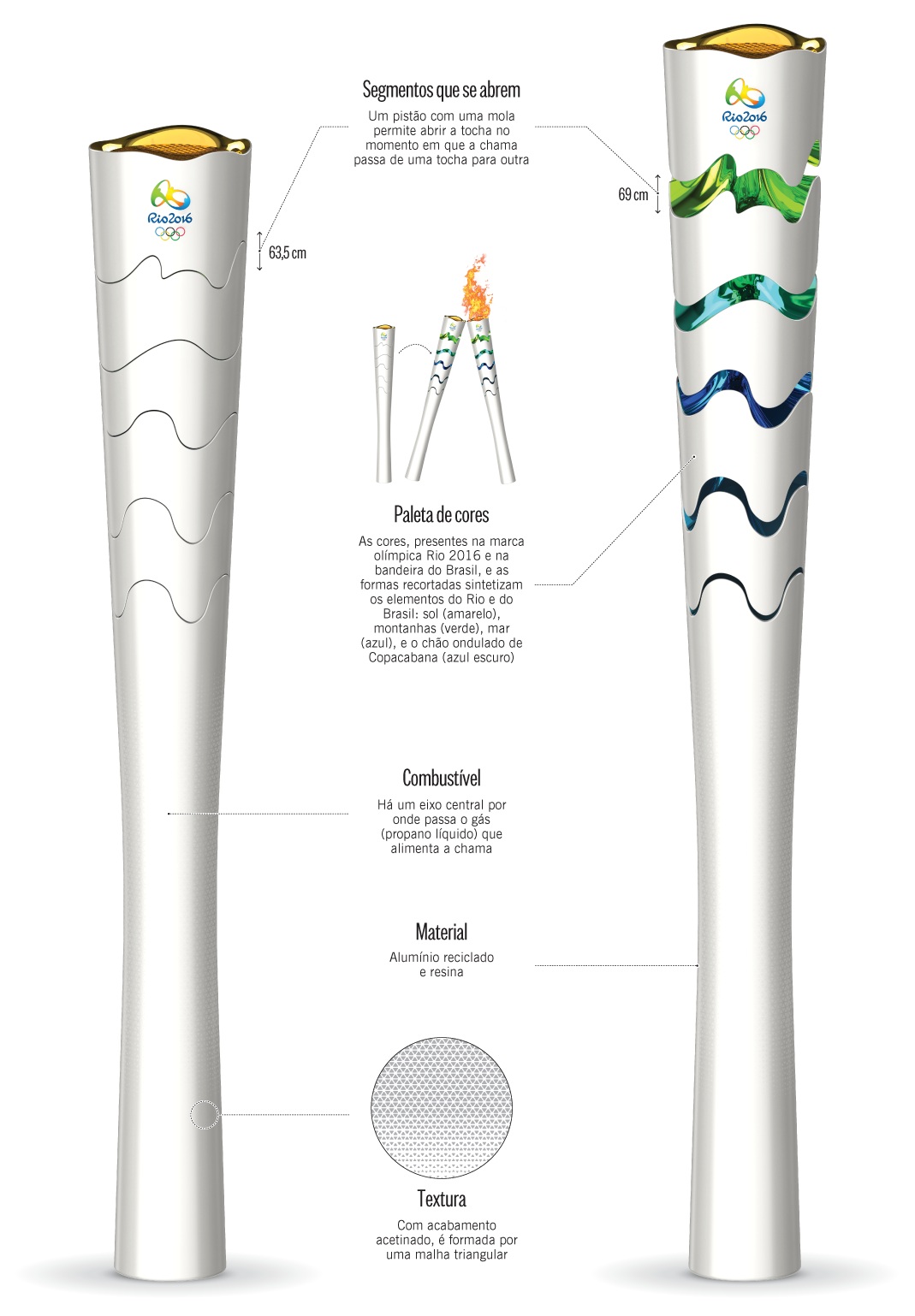 Patent Information
Publication number: US6733282 B2
Patent Title: Torch fuel delivery system and burner
Publication date: 11 May 2004
Filing date: 7 May 2002
Priority date: 7 May 2002
Inventors: Norris Richard Long
Original Assignee: The Coleman Company, Inc.