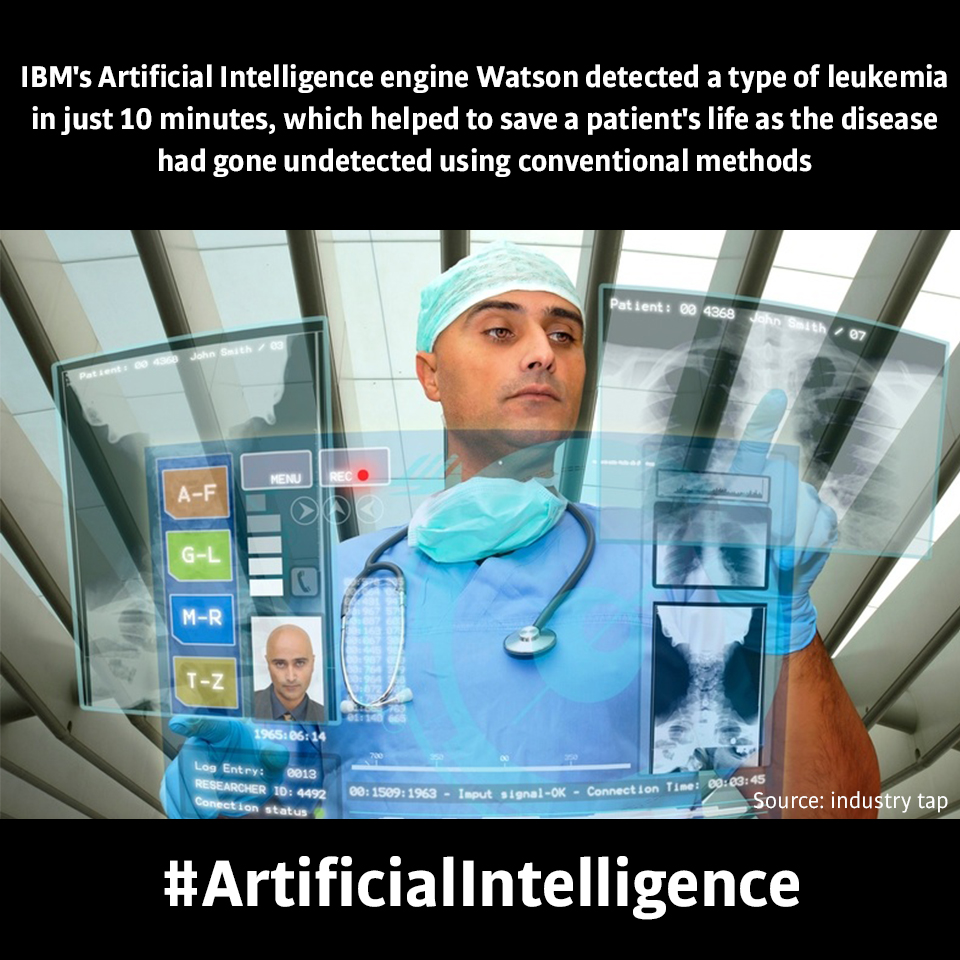 BM's Artificial Intelligence engine Watson detected a type of leukemia in just 10 minutes, which helped to save a patient's life as the disease had gone undetected using conventional methods.
The University of Tokyo's Institute of Medical Science has accomplished this feat, which includes a computer programme capable of analysing a huge volume of medical data.
More than 2,000 of IBM's patents last year were related to its cloud and cognitive computing are in use and part of the Watson offering's capabilities.
This patent from IBM helps machines understand human emotion.
Source: NDTV
Patent Information
Publication number: US9117446 B2
Patent Title: Method and system for achieving emotional text to speech utilizing emotion tags assigned to text data
Publication date: 25 Aug 2015
Filing date: 31 Aug 2011
Priority date: 31 Aug 2010
Inventors: Shenghua Bao, 7 More »
Original Assignee: International Business Machines Corporation
This patent from IBM helps machines learn from human beings.
Patent Information
Publication number: US9146917 B2
Patent Title: Validating that a user is human
Publication date: 29 Sep 2015
Filing date: 12 Jul 2012
Priority date: 15 Jul 2011
Inventors: Michael A. Barborak, David A. Ferrucci, James W. Murdock, IV, Wlodek W. Zadrozny
Original Assignee: International Business Machines Corporation