Amal Clooney has become a star herself after her marriage to George Clooney. Sometime back, Amal carried a $1200 bag made by the Italian company Bellin. The company in turn renamed the bag "The Amal".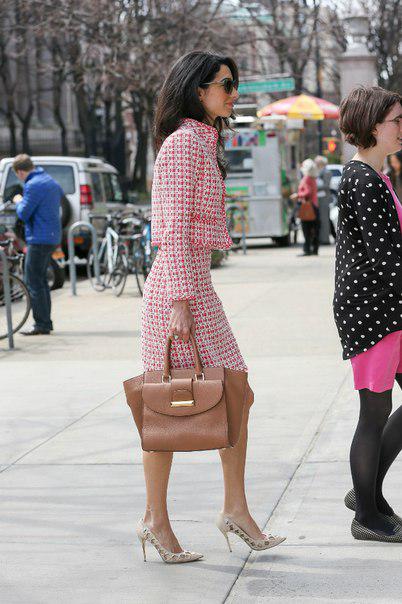 Image Credit: Amal Clooney Style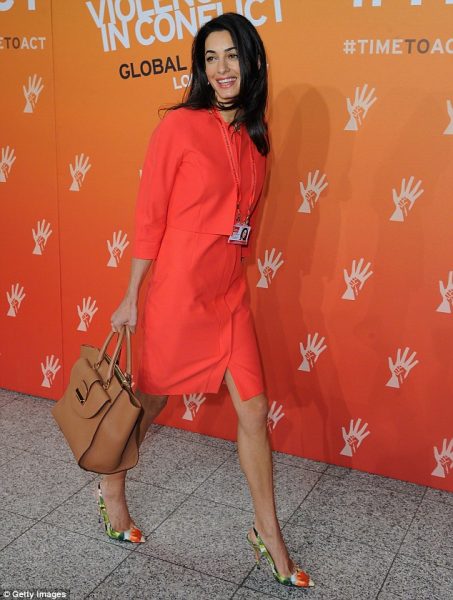 Ballin filed a US design patent for the bag, which was granted last week. 
Patent Information
Publication number: US D761,016
Patent Title: Handbag
Publication date: Jul 12, 2016
Filing date: Dec 29, 2014
Inventors: Roberto Barina;
Original Assignee: BALLIN PROJECT S.R.L.