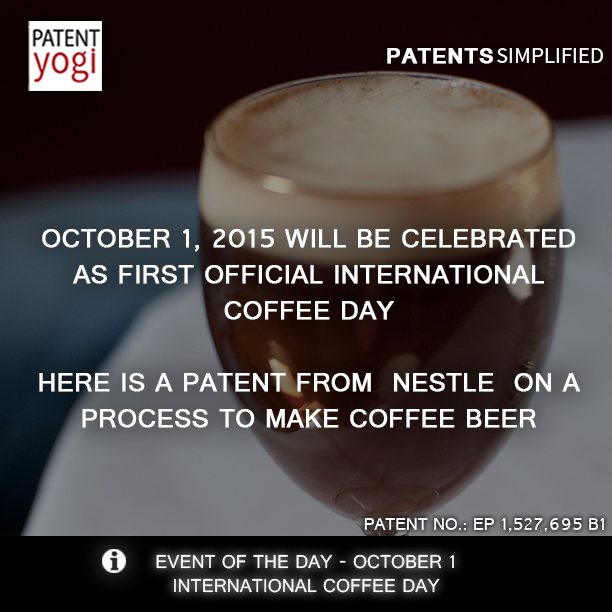 International Coffee Day is an occasion that is used promote and celebrate coffee as a beverage, with events now occurring in places across the world. The first official date will be 1 October 2015, as agreed by the International Coffee Organization and will be launched in Milan.
Nestec, a subsidiary of Swiss-based Nestlé, filed patent for "coffee beer". This non-alcoholic coffee beer smells like strong coffee and foams like beer when poured.
The patent discloses the process to prepare this coffee beer. The brewing process is similar to that of beer, but the drink remains non-alcoholic. Coffee beans are finely ground, mixed with yeast and sugar, then fermented.
Nestec filed the patent in all major markets in the world.
Patent Information
Patent Number: EP1527695 B1
Patent Title: Fermented coffee beverage
Publication date: Jan 20, 2010
Filing date: Oct 27, 2003
Inventors: Philippe Duboc, Christian Milo
Applicant: Nestec S.A.