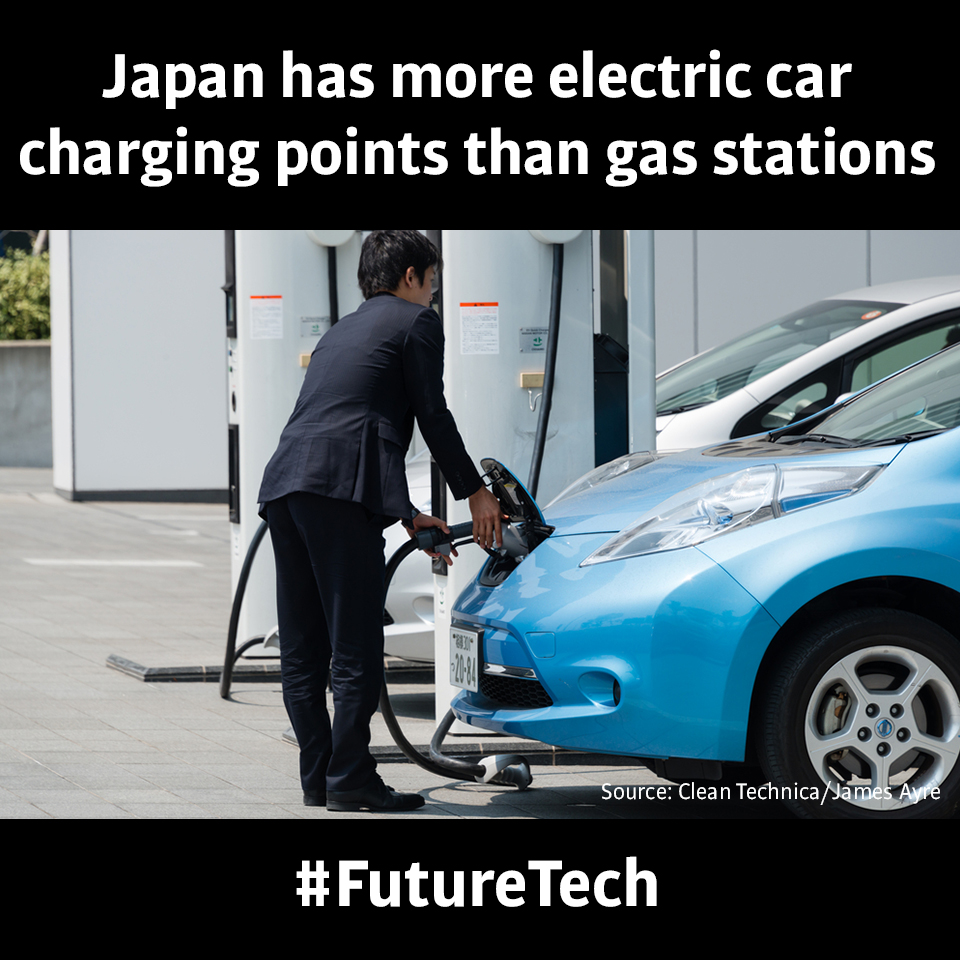 Japan has more car charging sites than gas stations as electric vehicles are becoming a more viable option around the country: there are more than 40,000 recharging points for electric cars across Japan, surpassing the 34,000 petrol station scattered around the world's third largest economy. 
Nissan has been filing patents for Electric vehicle charging station since 1994. Here is one such patent.
Patent Information
Publication number: US5596258 A
Patent Title: Apparatus and method for charging an electric vehicle battery
Publication date: 21 Jan 1997
Filing date: 23 May 1994
Priority date: 1 Jun 1993
Inventors: Takashi Kimura, Shinichi Takenouchi
Original Assignee: Nissan Motor Co., Ltd.