Click here for Full Food Infographic                                                                                                            Patent Your Food Invention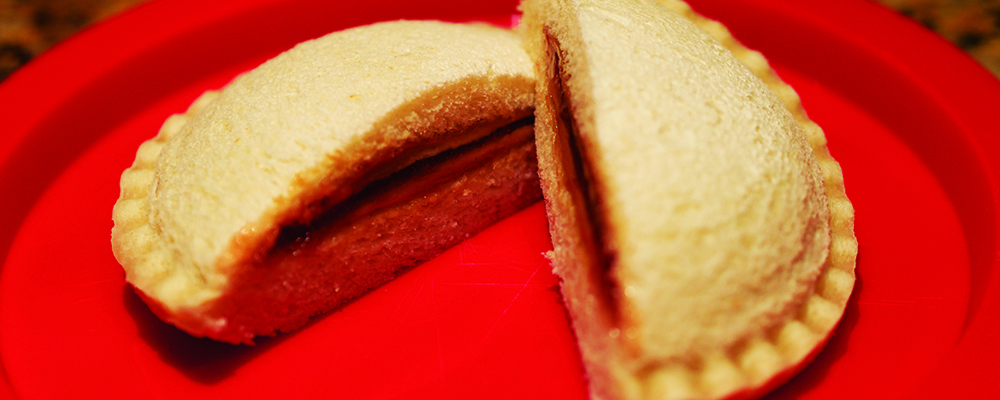 A sealed crustless sandwich is a type of sandwich which has a filling sealed between one big layer of bread. The big layer of  bread is crimped together to seal in the filling and the crust is removed.
A number of patents have been issued for various versions of the sealed crustless sandwiches.
Patent Information
Publication number: US6004596 A
Patent Title: Sealed crustless sandwich
Application number: US 08/986,581
Publication date: 21 Dec 1999
Filing date: 8 Dec 1997
Priority date: 8 Dec 1997
Inventors: Len C. Kretchman, David Geske
Original Assignee: Menusaver, Inc.
Image Credit – Wikimedia