Boeing has invented a way to achieve low energy transfer of a hybrid propulsion spacecraft from a Low Earth Orbit (LEO) to a Lissaujous L2 Orbit (L2O).
The hybrid propulsion spacecraft may have a high thrust (HT) engine, such as a chemically powered engine and a low thrust (LT) engine such as a solar electric propulsion engine.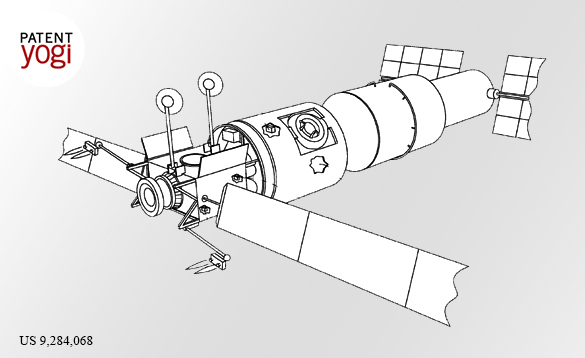 It works by determining an optimal trajectory with low fuel/propellant use and fast flight times.
The optimal trajectory includes an optimal LT trajectory portion selected from a stable manifold trajectory and an optimal HT trajectory selected from a manifold of bridge orbit arcs.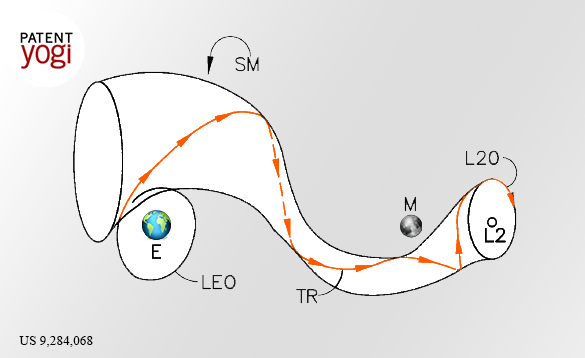 It exploits the fact that the spacecraft will almost need no fuel to go into orbit about L2 as the spacecraft will be ballistically captured in a weak stability boundary region about L2O
Using this technique can reduce the number of maneuvers to be performed while getting from LEO to L2O by as much as 20% with a flight time of as less as 6-7 days.