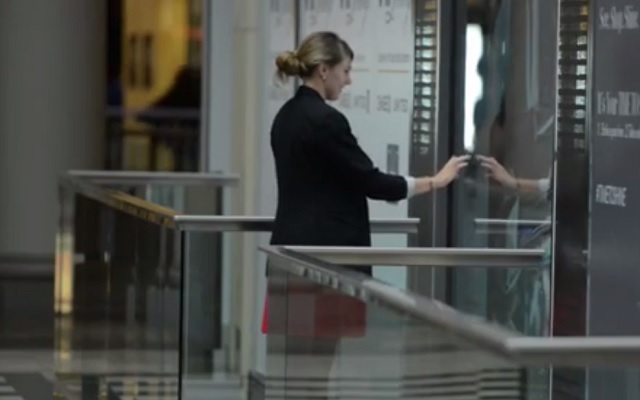 eBay has been working to establish an offline platform to support its online ecommerce platform. Continuing in that direction, this week eBay filed a patent for a kiosk for receiving and delivering packages.
The kiosk includes compartments for receiving items for sale. A compartment in the kiosk is identified based on the size of the item. A lock code and an unlock code for the compartment in the kiosk are generated. The compartment becomes locked in response to receiving the lock code at the kiosk and opens in response to receiving the unlock code at the kiosk. The lock code and an identification of the compartment are communicated to the seller of the item. The unlock code is communicated to the seller of the item when the item fails to sell within a certain time period. The unlock code, identification of the compartment, and geographic location of the kiosk are transmitted to a purchaser of the item or an agent of the kiosk-owner/operator when the item is sold to the purchaser.
This process reduces the steps required to ship products; thereby, making the whole process more efficient.
Patent Information
Publication number: US20160048819
Patent Title: Kiosk for Receiving and Delivering Packages
Publication type: Grant
Publication date: 18 Feb 2016
Filing date: 21 Oct 2015
Inventors: Lindsay Strand; Mekdela Maskal; Anna Rasulova;
Original Assignee: eBay Inc.