In the proposed marketplace, 3D printing service providers compete to fulfil requests for 3D printing tasks. Participants such as CAD designers, manufacturers, engineers and users can upload designs into the marketplace. The participants can select a printing option from an array of available 3D printing options. The uploaded designs are then displayed to 3D service providers or users participating in the marketplace. Subsequently, 3D service providers compete or bid to complete a 3D printing task based on the displayed design. The printed object may then be shipped to the consumer.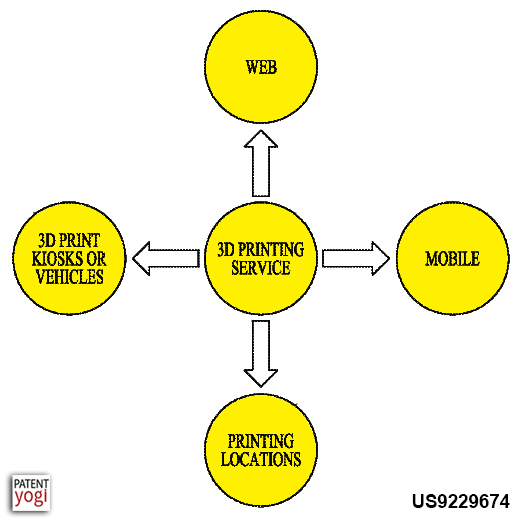 Patent Information
Publication number: US 9229674
Patent Title: 3D printing: marketplace with federated access to printers
Application number: US 14/170,054
Publication date: 05 Jan 2016
Filing date: 31 Jan 2014
Inventors: John Tapley; Skot Leach; Nathalie Walton; Shakul Hameed Kajamohideen
Original Assignee: eBay Inc.