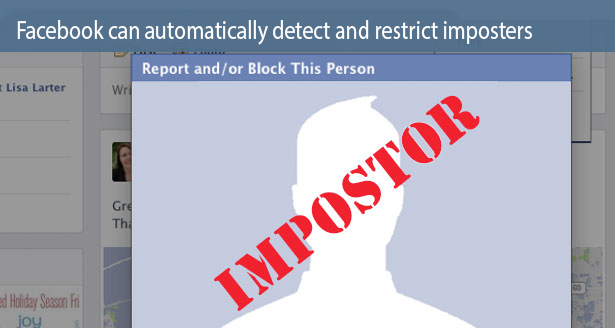 Facebook improves its imposter account detection system.
To create connections with users, a requesting user communicates a connection request to a target user. As disclosed in the patent, Facebook compares the information associated with a requesting user's profile (and Internet Protocol address and geodata) with user profiles of other users connected to the target user.
Then, based on the comparison, Facebook generates a fraud probability score indicating the likelihood that the requesting user is impersonating a user connected to the target user.
If the fraud probability score is less than the threshold value, the connection request is communicated to the target user. However, if the fraud probability score equals or exceeds the threshold value, then Facebook may take one or more actions such as warning the target user of the suspected imposter, blocking the connection request, notifying the requesting user that the connection request was blocked, warning users connected to both the target user and to the requesting user that the requesting user may be an imposter, warning the user connected to the target user likely to be impersonated that another user may be impersonating them, including the requesting user's account in an account verification process, and/or deleting the requesting user's account.
Patent Information
Publication number: US9262610
Patent Title: Imposter account detection and remediation in a social networking system
Publication type: Grant
Publication date: 16 Feb 2016
Filing date: 23 Jan 2013
Inventors: Michael Hudack; Samuel Lessin;
Original Assignee: Facebook, Inc.