NASA filed a patent for a system to harvest energy from engine exhaust.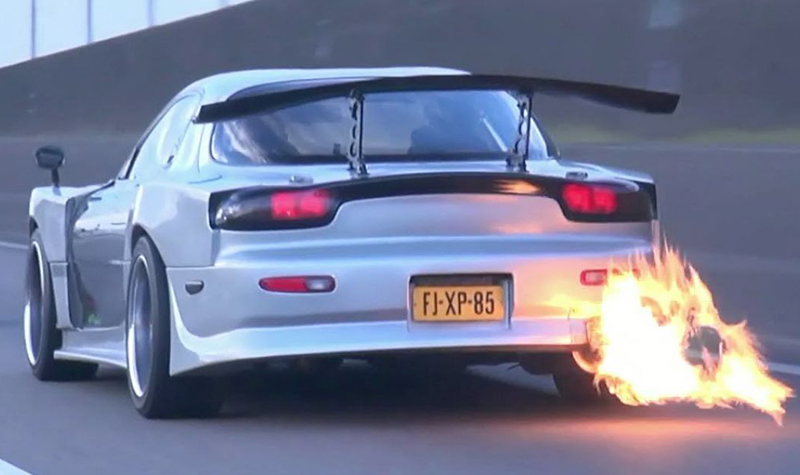 The current energy efficiency of automobile engines is only about 33% for mechanical drives. The remaining 66% of energy is wasted as thermal recuperation.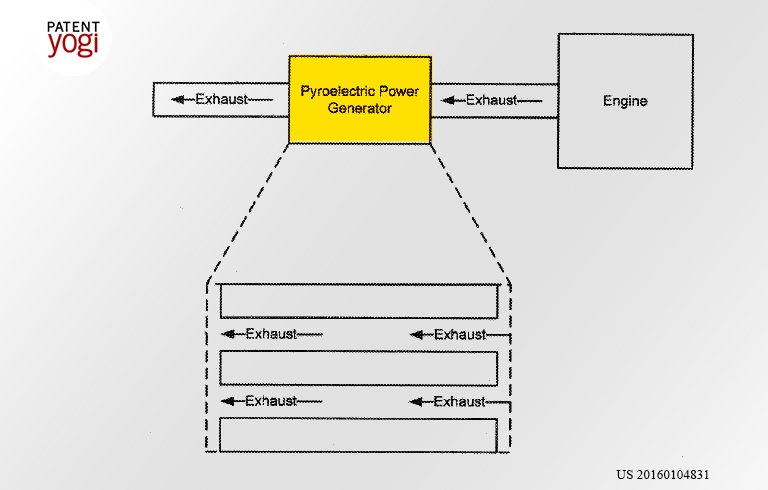 NASA plans to use pyroelectricity to minimize energy lost. Pyroelectricity is the ability of certain materials to generate surface charge and build a temporary voltage when they are heated or cooled.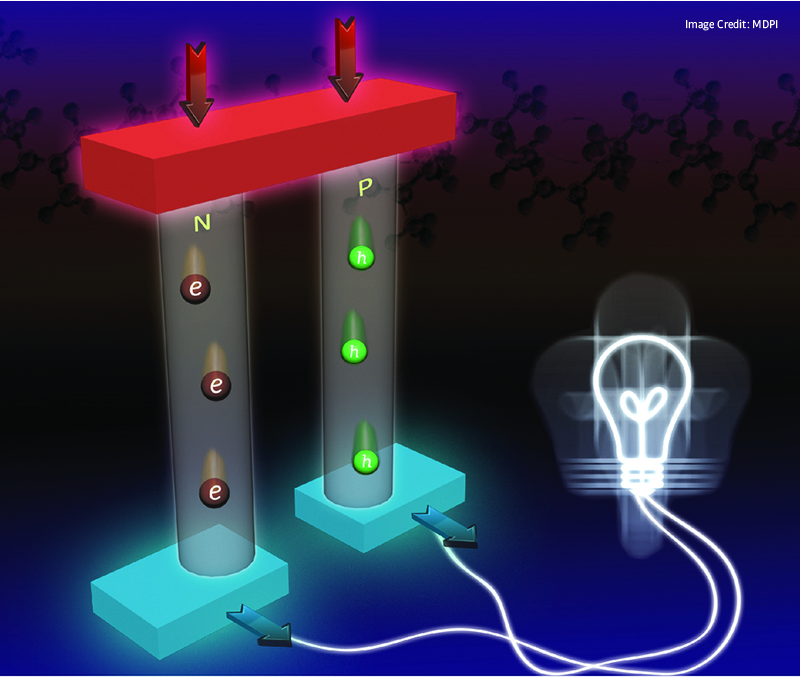 As opposed to thermoelectric materials which require a temperature gradient between two portions of the thermoelectric material to generate a charge, pyroelectric materials generate a charge and build a temporary voltage when the pyroelectric material itself increases or decreases in temperature. Thus, no need to maintain a temperature gradient between portions of a pyroelectric material is required to generate a charge and build a temporary voltage.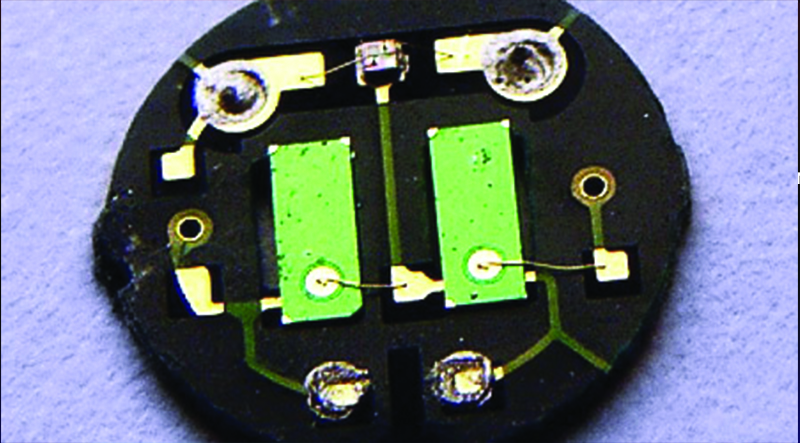 A pyroelectric material can be repeatedly heated and cooled (analogous to a heat engine) to generate usable electrical power. It is calculated that a pyroelectric material in an Ericsson cycle could reach from 50% to 84-92% of Carnot efficiency.
The technology might be useful to generate electricity at a large scale by harvesting energy from massive thermal cycles.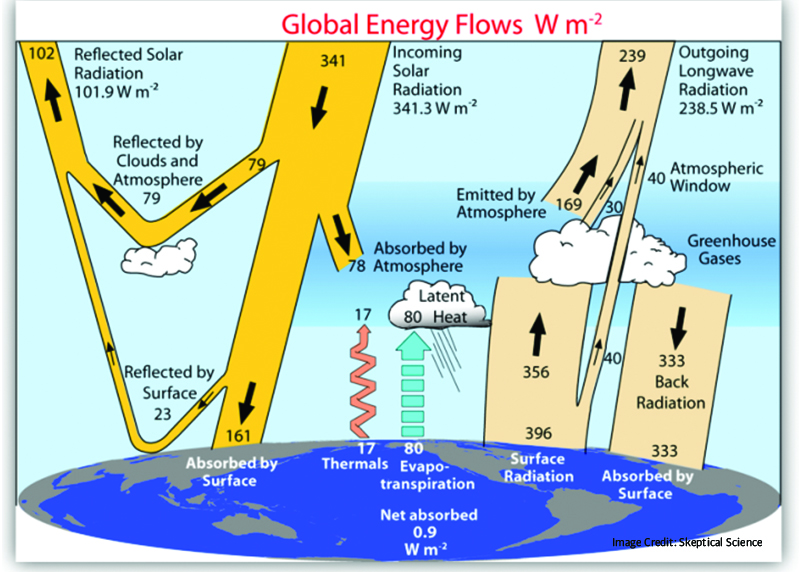 Massive thermal cycle energies exist on the surface of the earth. For instance, 1) an average of 10.degree. C. difference exists between daytime and nighttime on Earth's surface, 2) more than 50.degree. C. difference is realized when an isolated object is exposed to direct sunlight, and 3) more than 100.degree. C. thermal variation is generated by engine exhaust manifolds during a standard drive cycle. Further, large amounts of waste heat are generated from refrigeration and heat pumps. This can account for over 50% of terrestrial energy consumption.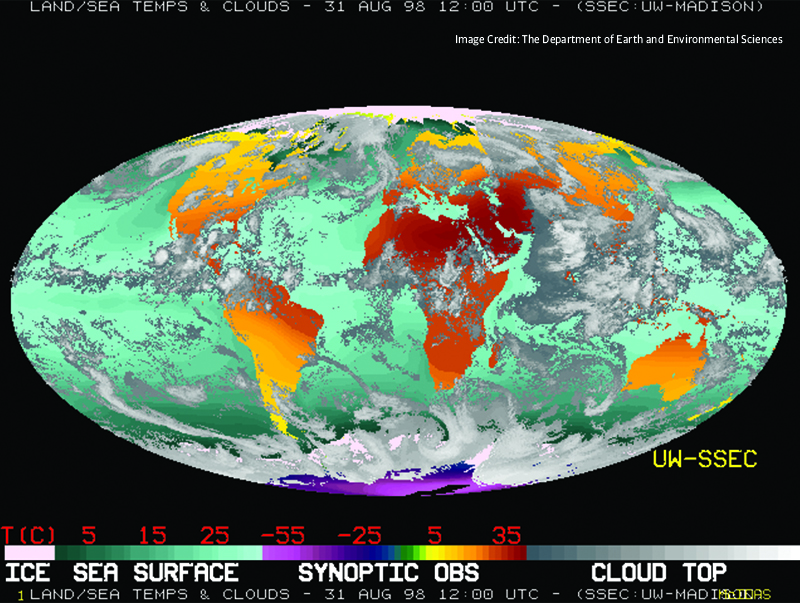 Massive thermal cycle energies exist in space environments, as well, and, compared to on the earth, a larger magnitude of thermal cycles is available in space environments (e.g., temperature ranges from -59.degree. C. to 93.degree. C. (.DELTA.T=152K) per daily cycle at low Earth orbit, and from -90.degree. to 150.degree. C. (.DELTA.T=240K) on the Lunar surface).
This could become a major renewable power source in the future.
Patent Information
Publication number: US 20160104831
Patent Title: Pyroelectric Sandwich Thermal Energy Harvesters
Publication date: 14 Apr 2016
Filing date: 9 Oct 2015
Inventors: Tian-Bing Xu; Jin Ho Kang; Emilie J. Siochi; Glen C. King;
Applicant: U.S.A. as represented by the Administrator of the National Aeronautics and Space Administration