Vertical takeoff and landing (VTOL) and cruise efficiency are diametrically opposed requirements for aircraft.
Existing solutions require ground infrastructure, namely catapults and arresting equipment, to launch and recover cruise efficient aircraft, thereby imparting these aircraft with VTOL like capabilities.
But NASA has now invented a VTOL capable aircraft that is also efficient at cruise efficiency.
This is accomplished by having a wing and a tail that are able to tilt through a range of motion to transition the aircraft between hovering flight and wing born flight.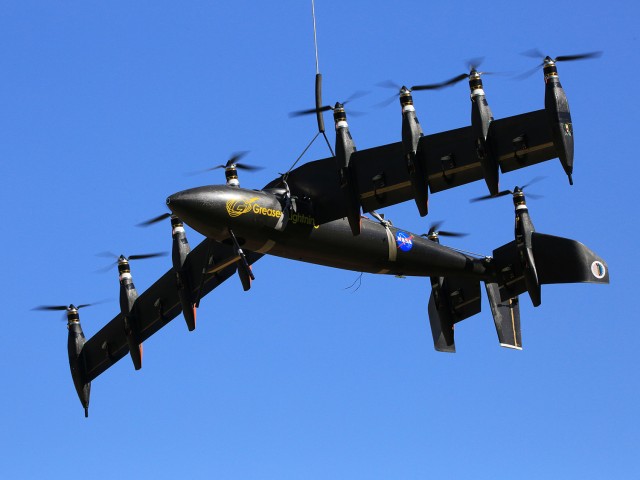 A series of electric motors are coupled to the wing and drive an associated wing propeller. Similarly, another series of electric motors are coupled to the tail to drive an associated tail propeller.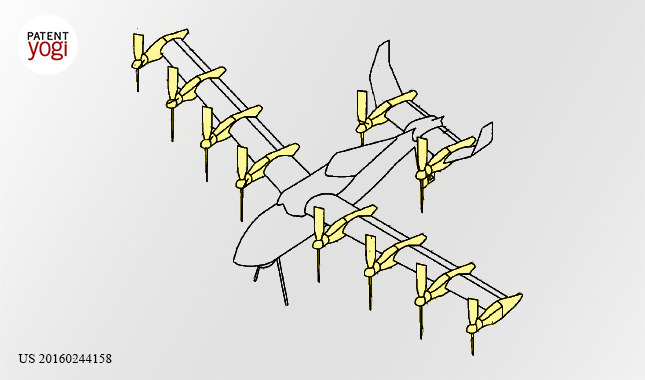 Further, the electric propulsion system uses a battery augmented series hybrid electric propulsion system having internal combustion engines that power electric generators connected to the series of electric motors.
By using the electrical propulsion system, four times increase in range and endurance is obtained and a lift to drag ratio (L/D) of around 20 is achieved. In comparison, the L/D ratio of helicopters is between 4 and 5.
Patent Information
Publication number: US 20160244158
Patent Title: VERTICAL TAKE-OFF AND LANDING VEHICLE WITH INCREASED CRUISE EFFICIENCY
Publication date: 25 Aug 2016
Filing date: 13 Aug 2014
Inventors: WILLIAM J. FREDERICKS; Mark D. Moore; Ronald C. Busan; Paul M. Rothhaar;
Original Assignee: USA AS REPRESENTED BY THE ADMINISTRATOR OF THE NATIONAL AERONAUTICS AND SPACE ADMINSTRATION