Buttoned-up armor vehicles are vulnerable to potential threats concealed behind walls, around corners, under culverts/bridges, in buildings, or on roofs in the immediate vicinity of a roadway.
They also lack operational capability to inspect the underside of the vehicle for damage or planted explosives.
US Army has drawn inspiration from insects. Basically, they plan to use a reel-based curved boom that is made up of a cable that is flexible in one direction and rigid in the other direction. It unreels upward from an armored reel mechanism and bends downward in an arch of predetermined radius.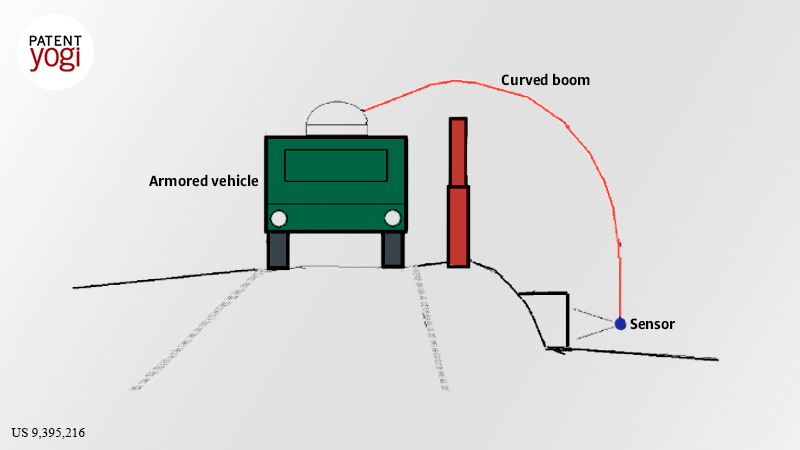 The end of the boom includes sensors. The boom can be extended from vehicle over obstacles, or to the underside of bridges or of the vehicle itself, to view targets of interest not within the direct field of view.
Patent Information
Publication number: US 9,395,216
Patent Title: Disappearing controllable-arch sensor boom or crane
Publication date: 19 Jul 2016
Filing date: 22 Oct 2013
Inventors: Glenn B. Slagle;
Original Assignee: The United States of America, as represented by the Secretary of the Army