Starting Is Easy,
Finishing Is Hard
We are ready to answer any question you have! Please feel free to contact us any time!

Patent Yogi is a next generation SMART patent research services company.
We are raising the bar in each service offering. 
Head of Operations(Registered Patent Practitioner with USPTO)
Extensive technical experience of working with innovation and development teams across various technical fields
Do You Need a Consultation

Patent Yogi is a broadly diversified company working in great variety of spheres to provide people with useful patent services on the highest level.
From Idea to Patent to Product
We have a rich experience in providing support to Inventors starting from securing their ideas as patents and then converting their patented ideas into real life product by meeting the cost and schedule targets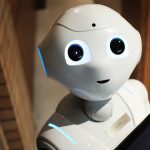 With the advancement in the electronic technology, robots have become powerful enough to execute their task at a…
Videos
Supersonic Aircraft from Airbus

43 Meyer Hill Drive,
Acton, MA 01720
USA