Are you renting out a unit to tenants, or have you been hired as a property manager? Property management is a rewarding and lucrative job, but it's also a difficult one that can be nightmarish if you go into it unprepared. Here are 7 things you should know if you're just getting started in this role.
1.      You Need to Make a Property Livable
Your main goal as a property manager—outside of earning money—is to maintain the livability of the property in which your tenants are living. This isn't only because you're a half-decent person and you care about your tenants' well-being; it's also a legal mandate. If your tenants don't have adequate plumbing, water access, or HVAC, then they may be legally entitled to withhold rent until you fix such things.
Make sure that you respond promptly to tenant maintenance requests. It helps to assemble a list of reliable contractors who you can call when something needs to be repaired. You should also make sure that the units have effective locks on the doors and windows.
2.      Create a Very Thorough Lease Agreement
Make sure that you draft a very detailed lease agreement before you offer it to tenants for signing. Many first-time property managers fail to thoroughly outline terms for eviction, which may make it difficult to evict an unruly tenant. If you don't want tenants smoking or partaking in certain behavior at your property, you should clearly state your unit rules on the lease so you'll have solid grounds for eviction if a tenant consistently breaks the rules. Many bad tenants argue that they "didn't know the rules" because they weren't stated in the lease agreement.
If you're having a difficult time drafting a lease agreement, look up lease agreement templates online and work off of one of those.
3.      Provide Digital Tools for Your Tenants
There's nothing wrong with allowing tenants to pay their rent via check, or to let them make maintenance requests by a simple phone call. But our world has moved online, and unless most of your tenants are older, you might consider providing digital tools for your tenants.
For instance, you might want to get started on a software platform that enables tenants to pay rent online, or a software program that enables them to digitally make maintenance requests. These programs could help you keep track of rent payments and requests so you stay on top of your property manager tasks.
4.      Background Checks are Crucial
You should always run background checks on prospective tenants before you offer them a lease. Don't ever skip this step just because you aren't sure how to check for evictions or criminal history. Nowadays, you can use online services to have background checks run for minimal costs. A background check is a tried-and-true way to avoid getting tenants who are unruly or who are likely to miss rent payments.
5.      Have Contractors Ready
As mentioned earlier, every real estate business owner should have contractors they can call upon to handle maintenance. These contractors should be "best value" contractors who are able to perform the best work at the lowest possible price. Look for contractors in your area and compare their prices and reviews.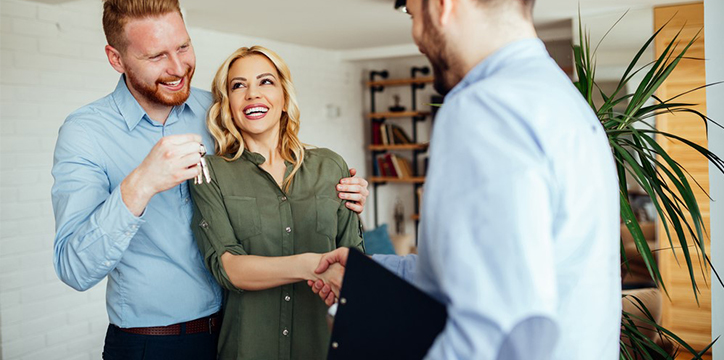 6.      Always Be Accepting Applications
Always be accepting rental applications, even if all your units are full. It can be difficult to find tenants to occupy vacant units, and you could miss out on a lot of money if a unit goes empty for just one or two months. When you accept rental applications throughout the year, you'll always have a list of people to contact the second a unit becomes available—which can happen at any time if you have month-to-month leases. It'll also help you create a positive online presence for your real estate business.
7.      Use a Property Management Company
Here's some advice for property owners—not for someone who's been hired to manage a property. If you're unable to handle all the tasks that come with being a landlord, like handling maintenance or finding tenants, just enlist a property management company to help you. You'll have to pay them a monthly stipend, but it's the best way to ensure you always have satisfied, paying tenants.
Now that you know these 7 tips for property managers, you'll be ready to offer lease and rake in cash.