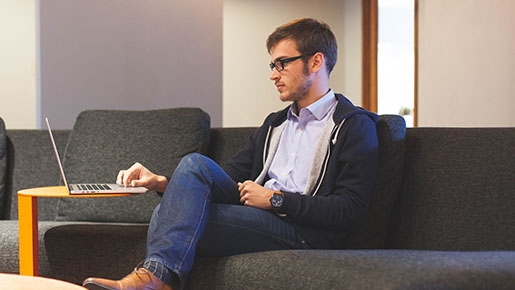 Are you thinking of starting your own company? If so, you're in for a lot of hard work but also a lot of fun. It's not easy to start a business from scratch, but it can be incredibly rewarding. This article will walk you through the process of forming your first company. It'll give you some tips on things to consider before you get started and provide a step-by-step guide on setting up your business. So read on and learn everything you need to know about starting your own company. Let's get started.
Conduct Market Research
Before starting any business, it is important to understand the market and your target audience. Researching your industries, competitors, and potential customers allows you to develop a product or service that will meet their needs. Doing this research helps increase your chances of success as it gives you an idea of what people want and how best to provide it.
There are various ways you can conduct research. You can use online tools such as Google Trends and Statista to get information on industry trends. You can also conduct surveys or interviews with potential customers to learn more about their preferences and needs. Besides, you can ask for opinions from people you know and trust.
Choose a Business Structure
Once you've done your market research, it's time to decide which business structure is right for you. There are different types of business formations, including offshore and onshore. Each structure has different legal, financial, and tax implications. You can find out here about these formations and how to choose the one that best suits your needs. Ensure to work with experts to guide you in making the right decision.
For example, a sole proprietorship is the simplest structure and doesn't require much paperwork or registration. On the other hand, a corporation is more complex and requires extensive paperwork and compliance with state regulations. An offshore structure is often used for tax optimization or asset protection. Ensure to get everything right before you choose a business structure.
Create a Business Plan
After deciding on a business structure, you need to create a comprehensive business plan. This document outlines the goals of your company and how you will achieve them. It should include your target market, financial projections, and marketing strategy. A business plan should include a market analysis, competitive landscape, and financial projections. It should detail your goals and plans for the next five years.
Developing a business plan helps you to stay focused on achieving results and prevents costly mistakes caused by a lack of planning. It also is a powerful tool to attract investors or partners that can help you bring your business to the next level. If you can't create a business plan on your own, you can hire professional help. They will make sure your plan is coherent and up to date.
Fund Your Business
Starting a business requires capital. You will need to find ways to fund your business and decide which financing is best for you. While there are many ways to fund a business, choosing the option that best fits your needs is important. These options include angel investors, venture capital, government grants, and traditional bank loans.
You can also look into crowdfunding platforms such as Kickstarter or IndieGoGo to raise money for your business. These platforms allow you to create campaigns to attract supporters and make donations in exchange for rewards. Besides, you can look into alternative lending options such as peer-to-peer (P2P) lending or business credit cards. Ensure to research and compare different financing options to find the best fit for you.
Pick the Best Location for Your Business
Location matters a lot when it comes to business. You need to pick a convenient place for your customers and employees. Without a good location, it will be hard for you to attract customers or retain employees. Consider the type of business you are running and determine what kind of location is best suited for it.
Most businesses require an office, while some only need a virtual presence. You could opt to work from home, rent an office, or use a co-working space. Take your budget and business needs into account when choosing the best location for your business. Ensure that the location provides access to amenities such as transportation, communication services, and other resources.
Choose a Business Name
Your business should have a name that captures the spirit of your company. It should be unique, catchy, and easy to remember. Research online for ideas and brainstorm with your team to create a great name for your business. Once you have picked the perfect name for your business, you can register it in the state where you are setting up shop.
Some factors to consider when choosing a business name include domain availability, trademark infringement, and competition. If your business name is already taken, consider adding words like "the," "shop," or "company" to make it unique. Ensure that the name you choose does not violate any existing trademarks. Also, check for competition to ensure your name does not infringe on someone else's business name.
Register Your Business
Once you have created a business plan, found funding, and chosen the best location, it is time to register your company. Registering your business gives you legal protection and ensures that no one else can use the same name as yours.
You must fill out the necessary forms and submit them to the government registry. Depending on your business type, you may need to register with the IRS, state government, or local municipality. Each state has different requirements for registering businesses, which can be found online. Once registered, your business is legally formed, and you can start functioning officially in the market.
Launch Your Business
Now that your company is registered, you can launch your business. Create a website, get listed online, get stocked, and promote your brand. You should also create social media accounts and start building relationships with customers.
Besides that, build an email list to send out announcements and updates about your products or services. Lastly, consider exhibiting at trade shows to increase visibility for your company and attract more customers. Ensure also to get the right employees for your business and provide the necessary training for them.
Forming your first company can be a daunting task. However, you can make the process easy and painless with the right knowledge and resources. This guide provides an overview of the essential steps involved in forming your business, such as creating a business plan, finding financing, picking a location, registering your business name, and launching your business. Follow these steps, and you will be well on your way to running a successful business.