When it comes to running a business, there are a lot of important decisions that need to be made. One of the most important is deciding what type of bank account to open. A business bank account has a lot of benefits that can help your business grow and succeed. Here are the top reasons to open a business bank account, as well as the dos and don'ts you should consider.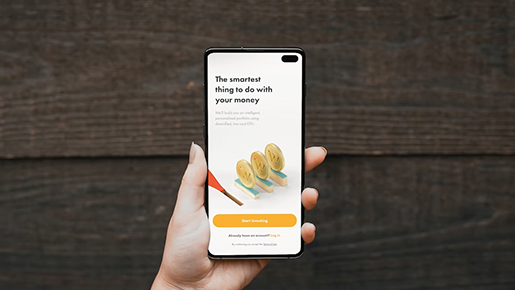 1. Proper Business Formation
A business bank account is important to establish proper business formation. This means that it separates your finances from your business finances, which will help you keep track of expenses and income for tax purposes. Additionally, setting up a separate bank account can make it easier to keep track of cash flow within the business and demonstrate more credibility to potential lenders and customers. You can learn more from https://www.uniwide.biz/ about the actual process of company formation and the pros and cons of different types of legal entities. Additionally, when forming your company, the bank account will serve as an avenue to accept payments from customers and make payments to suppliers.
2. Professionalism
Having a business bank account can add an extra layer of professionalism to your small business. It shows that you are serious about your company and that everything is being handled professionally. Additionally, many banks offer specialized services for businesses such as merchant services, which makes it easier to accept payments from customers. This can be especially important if you plan on taking credit cards for payment. Let's say you hire a company to help you manage your finances.
Having a business bank account makes it easier for them to track all of your financial transactions and also helps provide better oversight over the company's finances.
3. Better Legal Protection
A business bank account will provide some added legal protection for your business since the funds are not commingled with personal accounts. This means that if anything were to happen, such as bankruptcy or a lawsuit, any assets held in the business bank account will remain protected. Additionally, it can provide better accounting and tracking of income, expenses, and taxes. The bank will be able to provide you with helpful information and documentation of transactions, which can be used as evidence in legal proceedings.
Having a business bank account can also help protect your assets by ensuring that any liabilities incurred by the business are not passed on to you personally. It is important to remember that it is illegal to use funds from the business account for personal expenses – doing so could lead to serious financial and legal consequences.
LLCs: The legal and financial structure of a limited liability company (LLC) provides additional protection to its owners from any liabilities or debts. By having a separate business bank account, you can keep your personal and business finances entirely distinct. This separation helps to ensure that if anything were to happen to the LLC, such as bankruptcy or legal proceedings, your assets are not at risk. Additionally, having a separate account allows for better tracking of income and expenses so that taxes can be accurately filed.
Partnerships: If you have formed a partnership with another person or entity, both parties must have separate business bank accounts to avoid any confusion regarding responsibility and ownership of assets. Additionally, having a dedicated account will make accounting easier since it will be clear where the income and expenses are coming from. Furthermore, this will also provide additional legal protection in case of any disputes or lawsuits since it will be easier to determine which party owns which assets
Sole Proprietorships: For sole proprietorships, having a separate business bank account can help make recordkeeping and accounting more straightforward. Taxes need to be filed accurately, so this separation can help ensure that all transactions are accounted for properly. Additionally, by keeping your personal and business finances distinct, you can protect yourself from any potential liabilities or debts incurred by the business.
4. Access to Business Credit
Having a business bank account also provides access to business credit, which can be invaluable for small businesses that need access to additional funds. Many banks offer lines of credit or loans specifically for businesses, which can help your business cover gaps in cash flow or purchase necessary equipment. This also leads to the following benefits:
Your business can make larger purchases and investments without depleting all of your available cash.
You can take advantage of promotional financing or installment payments that may be offered by vendors.
The power to purchase now and pay later allows you to build relationships with suppliers and vendors, who will become more willing to offer additional discounts for future orders.
Having a line of credit gives you a safety net in case of an emergency situation, which could help you avoid having to dip into personal savings or other funds that are not allocated for business purposes.
Having access to business credit also helps build a good credit score for your business, which may open up opportunities like better interest rates on loans down the road.
Documentation for Opening a Business Bank Account
When opening a business bank account, you will need to provide certain documents to complete the process. Depending on the type of entity you are forming (LLC, partnership, etc.), the specific requirements may vary slightly. Generally, though, you will need to provide proof of identity and other documents such as a business license or articles of incorporation. Additionally, some banks may also require information about your company's finances and credit history to approve your application. Making sure that all necessary documentation is collected before going through the account-opening process can help speed up the process significantly.
Overall, having a separate business bank account can be incredibly beneficial for small businesses by providing additional protection from liabilities and debts, helping with recordkeeping, and providing access to business credit. Gathering all the necessary documentation before opening your account can help expedite the process and ensure that you have everything in place for a successful application.