Running retail requires several administrative tasks like ensuring there is enough inventory, processing sales, and compiling monthly sales reports, among other things. Having an efficient point of sale can help ensure that your operations are running smoothly. Read on to learn everything you want to know about POS systems and how they are used.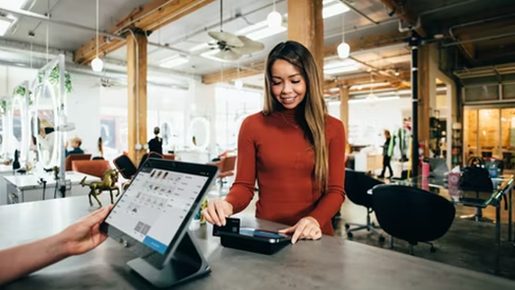 Defining a Point Of Sale (POS) System
A POS system is a facility used by customers to make payments for products purchased. When a client buys something from a retail store, they will be completing a point-of-sale transaction. POS software helps retailers incorporate contactless payment options, and mobile features, into their operations. When a customer makes a decision to buy something, the sales associate then uses a scanner for the barcode to check the item's price and process the transaction.
POS Calculates the Price
The POS system starts calculating the price of products including sales tax. Every POS system uses software, but some businesses may not need hardware. If you operate a café, you may need to check out the restaurant pos systems available to get something that suits your needs. These solutions allow your business to accept payments and are perfect for meeting all the demands of your industry. You can use the system in restaurants, nightclubs, bars, hotels, and other retail outlets.
Accepting Payment
When the POS system calculates the price of the product, the customer pays using their credit card, debit card, tap card, cash, or gift card. If you choose to use plastic money in the form of a debit or credit card, your bank will authorize the payment. You'll need to enter the personal identification number (PIN) to complete the transaction.
Physical Components of POS System
A POS system requires specific physical components for it to run smoothly. The following are some of the physical hardware you must have.
Monitor/tablet- displays product database
Barcode scanner- pulls product information
Credit card reader to help prevent fraud
Receipt printer
Cash drawer
If you operate an online business, you may not need these hardware components.
Inventory Management
Your inventory management software can be connected to your POS system to connect with your sales data and monitor your inventory. If certain products are running low, the system lets you know. You will never run out of stock when you use the ideal POS system.
Sales Reporting
You can use your POS to track sales and produce financial reports to review the financial health of your business. The reports leverage sales data to help you make an informed decision. You can also use the reports to determine the products that are selling fast.
Customer Relationship and Employee Management
Customer management helps you track customer data to build brand loyalty. You can use your POS to record vital information about the customers that help you create good relationships with them. You can also communicate with customers using the system after a transaction. Additionally, you can use the same system in your relationship with employees. You can use it to monitor employee attendance and eliminate unnecessary expenses.
In this digital age, you need to get an effective system that can enhance your operations. With a POS system, you can improve efficiency in your operations. You can use a POS system in different types of businesses, and it also plays different roles that extend beyond merely facilitating payments.