Running a small IT company can be challenging, especially when it comes to staying organized. There are so many things to keep track of, and it can be difficult to know where to start. Between dealing with clients, supporting users, and managing your own time, it can be hard to stay organized. In this blog post, we will discuss six organizational tips that will help you run your business more smoothly. Let's get started!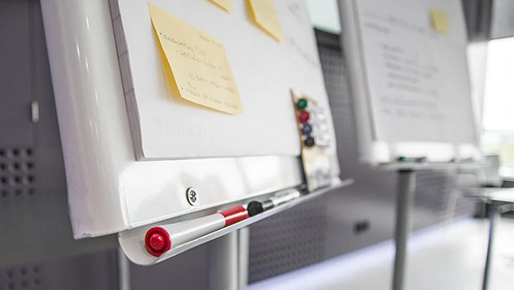 Streamline User Onboarding
One of the most important things you can do to stay organized is to streamline your user onboarding process. When you have new users, it's important to make sure they understand how your system works and what they need to do in order to be successful. As explained by the team from Opal.dev, you can use a tech solution with integrated help documentation, which gives you access based on groups, roles, or attributes. Or, you can create your own onboarding process. Either way, make sure you have a plan in place so that new users can hit the ground running.
Keep Your Documents In Order
Another organizational tip for small IT companies is to keep your documents in order. This means having a system for storing and retrieving documents so that you can find what you need when you need it. One way to do this is to use a document management system, which can help you keep track of all your documents in one place. Another option is to use an online storage solution like Google Drive or Dropbox. Whichever method you choose, make sure you have a system in place so that you can easily find and access your documents. In addition, it is also important that you have backup copies of all your important documents in case of an emergency.
Declutter Your Inbox
If you're like most people, your inbox is probably full of old emails that you no longer need. This can make it difficult to find the important messages, which can lead to frustration and wasted time. To declutter your inbox, start by creating folders for different types of email. For example, you can have a folder for customer inquiries, another for invoices, and another for project updates. Then, move the emails into the appropriate folders so that you can easily find them later. You can also set up filters so that certain types of email are automatically sorted into the appropriate folders.
Hire A Virtual Assistant
One of the best ways to stay organized is to hire a virtual assistant. A virtual assistant can help you with a variety of tasks, including scheduling appointments, managing your email, and even handling customer service. This can free up your time so that you can focus on other aspects of your business. In addition, a virtual assistant can also help you stay organized by keeping track of your to-do list and reminding you of deadlines. When looking for a virtual assistant, be sure to find someone who is reliable and trustworthy.
Keep Track Of Customer Support
Another way to stay organized is to keep track of your customer support requests. This can be done by using a customer relationship management (CRM) system. A CRM system will allow you to track all of your customer interactions in one place. This includes phone calls, emails, and live chat sessions. In addition, a CRM system can also help you keep track of your customer's contact information and purchase history. By using a CRM system, you can provide better customer service and improve your relationships with your customers.
Plan Your Social Media Campaigns
Finally, another organizational tip for small IT companies is to plan your social media campaigns. This includes creating a schedule for when you will post on each platform and what type of content you will share. By planning your social media campaigns, you can ensure that you are consistently sharing fresh and relevant content. In addition, a social media calendar can help you keep track of any upcoming events or holidays that you need to be aware of. By being organized, you can save time and stress when it comes to your social media presence.
These are just a few organizational tips for small IT companies. By following these tips, you can streamline your operations and improve your efficiency. In turn, this can help you save time and money. What are some other organizational tips that you would recommend? We hope this article gave you an idea or two on business organization.