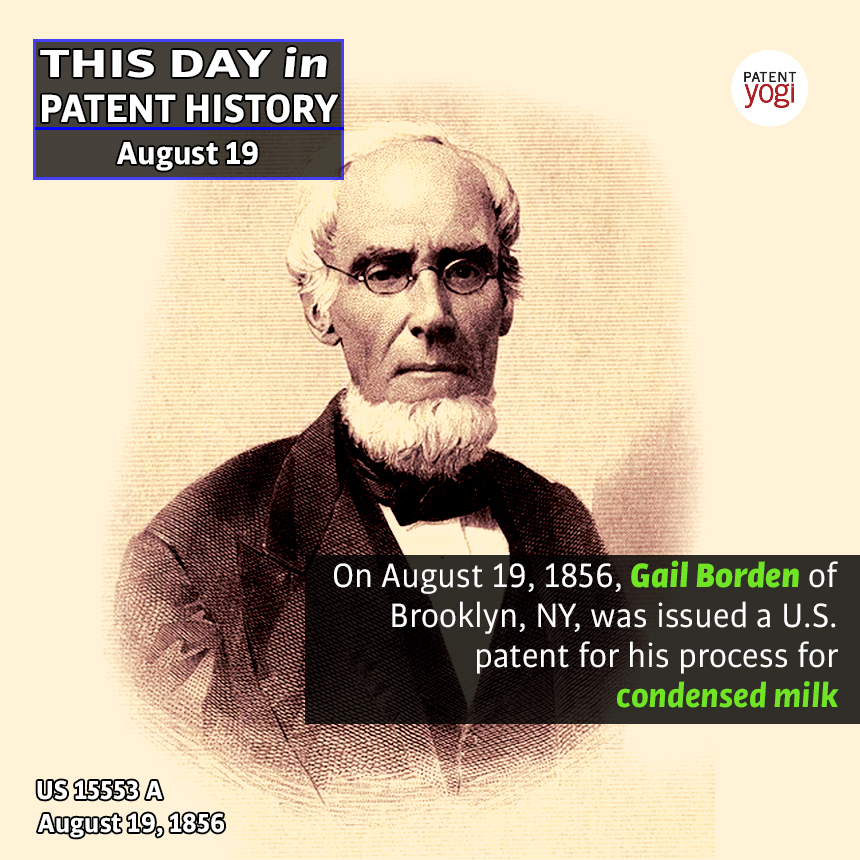 On August 19, 1856, Gail Borden of Brooklyn, NY, was issued a U.S. patent for his process for condensed milk
Condensed milk could be preserved for long periods of storage, and in this form milk became more readily available in large cities than had been possible before.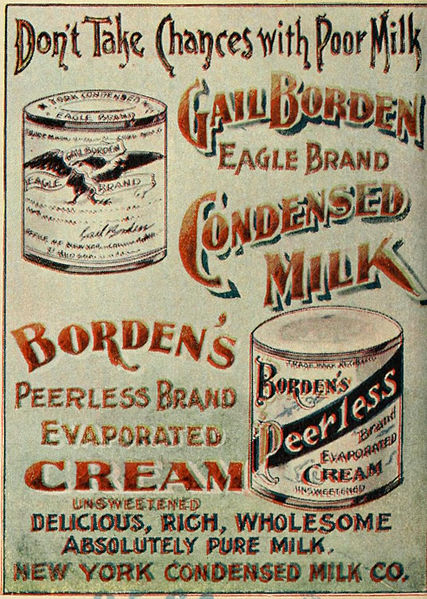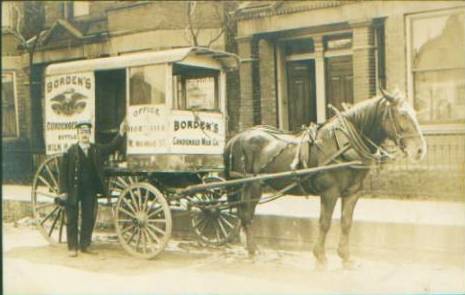 Image Credit: New York History Blog
His company's advertising slogan "The milk from contented cows" was one of the great American advertising campaigns.
Here is Borden's famous mascot, Elsie, the cow.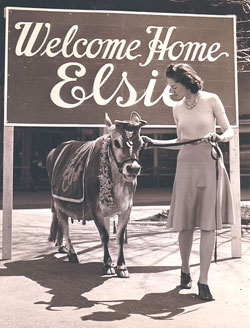 The Borden company is today one of the largest dairy product concerns in the world. The familiar flat-topped cans of Borden's condensed milk are still available, as are Borden's ice cream, cheese and other products.
Source: TODAYINSCI
Patent 
Information
Publication number: US15553 A
Patent Title: Improvement in concentration of milk
Publication type: Grant
Publication date: Aug 19, 1856
Inventors: Gail Boeder