On February 8, 1916, Charles Kettering received a patent for a self-starting automobile engine.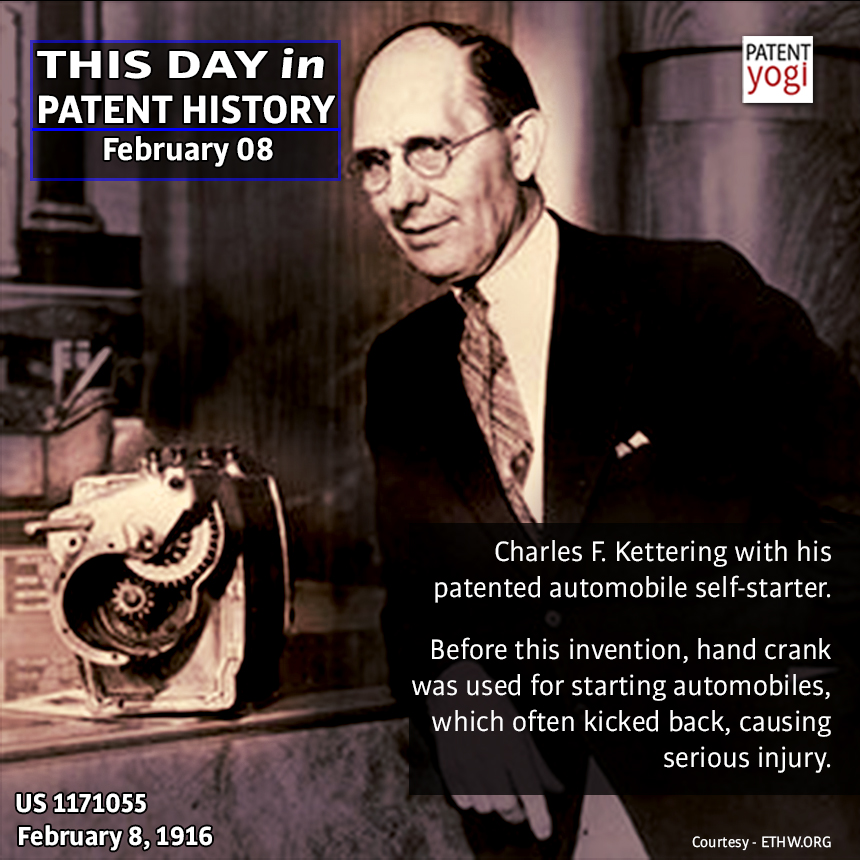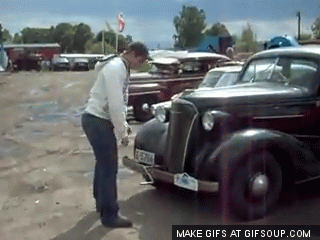 Early automobiles required a hand crank for starting. Occasionally, when the spark lever was not properly set, the hand crank kicked back, causing serious injury: a broken wrist, arm, or shoulder.
Kettering's electric self-starting ignition system was introduced on Cadillac vehicles in 1912 and patented three years later. It made automobiles far easier and safer to operate. By the 1920s, electric self-starters became a standard for new automobiles.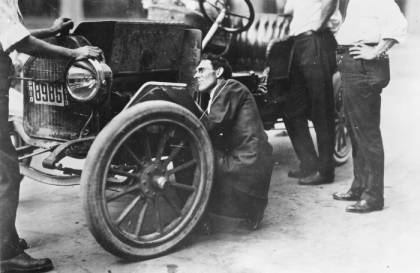 Charles Kettering became an iconic American inventor, engineer, and businessman. He filed 186 patents in his life. He was a founder of Delco, and was head of research at General Motors from 1920 to 1947.
Apart from self-starting ignition system, he is known for development of leaded gasoline and Freon refrigerant for refrigeration and air conditioning systems. His house "Ridgeleigh Terrace" was the first in the United States to have electric air conditioning.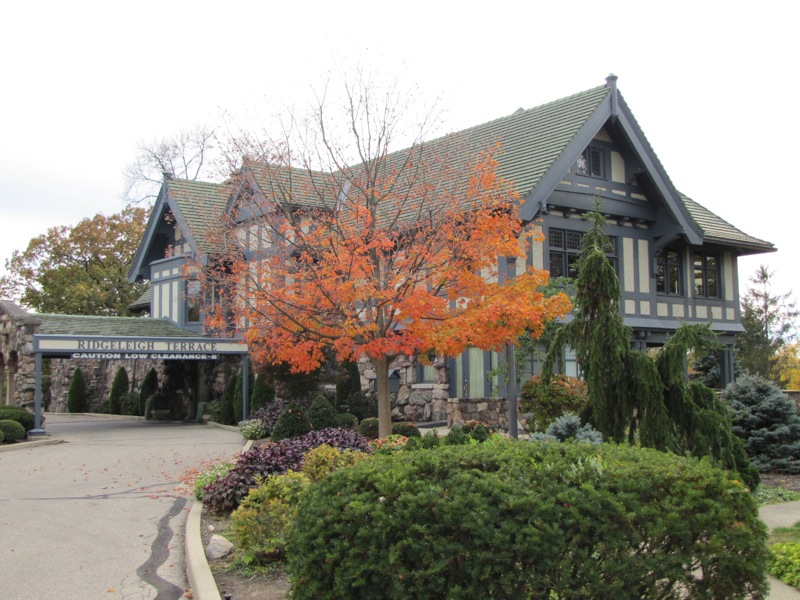 Charles Kettering developed the "Bug" aerial torpedo, considered the world's first aerial missile.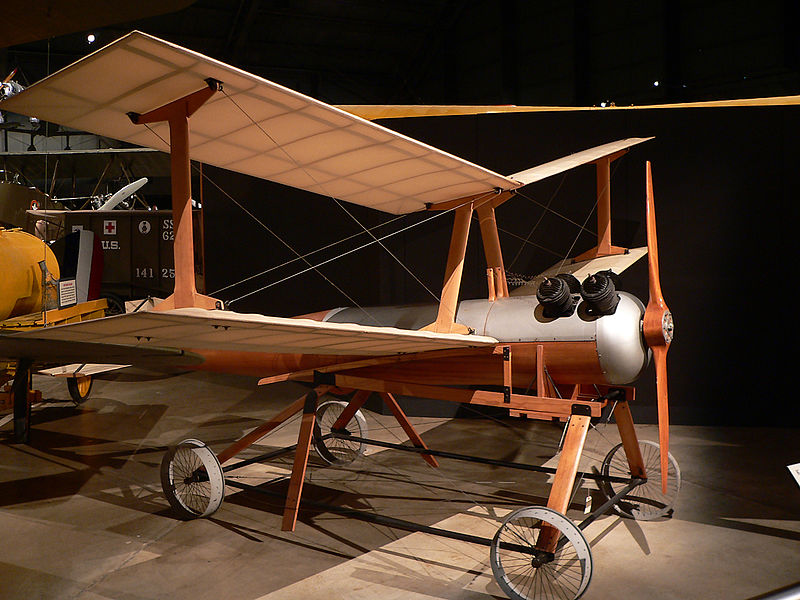 "Kettering Aerial Torpedo" – World's first aerial missile; Courtesy – Wikimedia
He was on the cover of Time Magazine on January 9th 1933.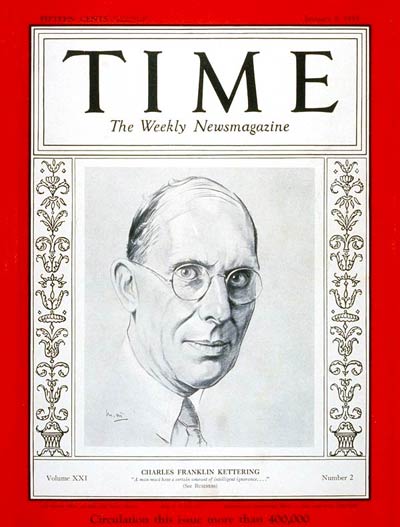 Source(s) – Wikipedia
Patent Information
Publication number: US1171055 A
Patent Title: Engine starting, lighting, and ignition system
Publication type: Grant
Publication date: Feb 8, 1916
Filing date: Apr 17, 1911
Priority date: Apr 17, 1911
Also published as: US1293468
Inventors: Charles F Kettering
Original Assignee: Dayton Engineering Lab Co