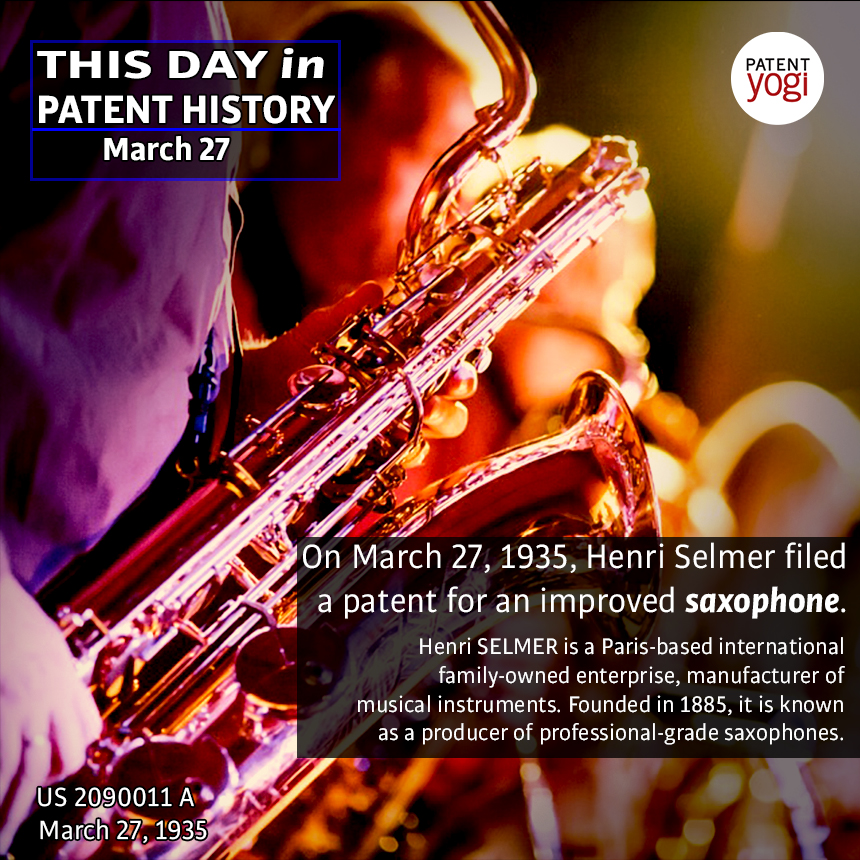 On March 27, 1935, Henri Selmer filed a patent for an improved saxophone.
Henri SELMER is a Paris-based international family-owned enterprise, manufacturer of musical instruments.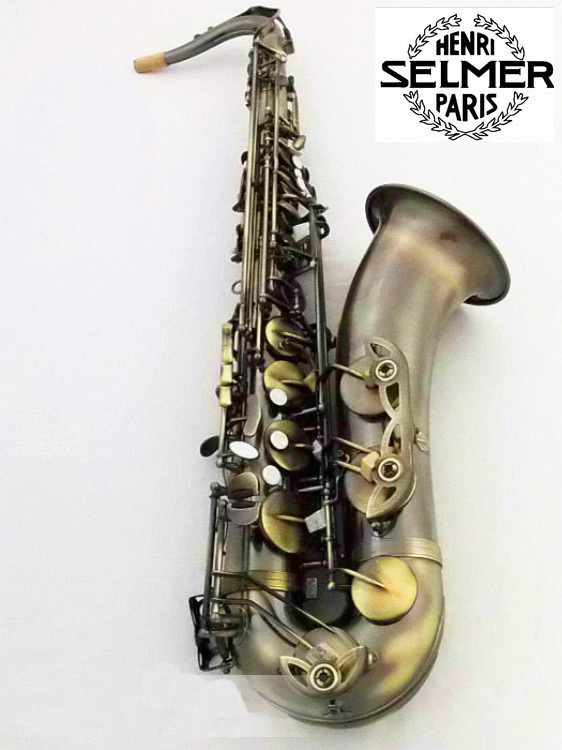 Founded in 1885, it is known as a producer of professional-grade saxophones.

The SELMER Paris brand has been used by many well-known saxophonists such as Marcel Mule, Claude Delangle, Frederick Hemke, Charlie Parker, John Coltrane, Paul Desmond, Herschel Evans, Zoot Sims, Michael Brecker, Sonny Rollins and Coleman Hawkins.

The patented Saxophone allows for adjustment of the neck so that a player can position the same in a manner best suited to his convenience.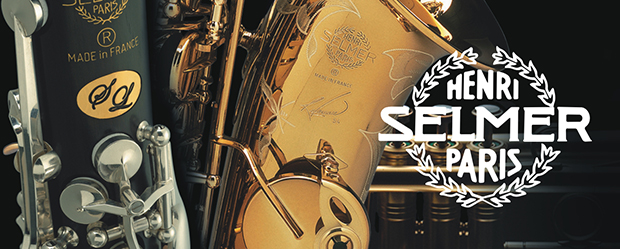 Further, the patented Saxophone provides improved mechanisms for operating the first and second octave tampions in such a way as to obtain an evenly balanced operation of said mechanisms.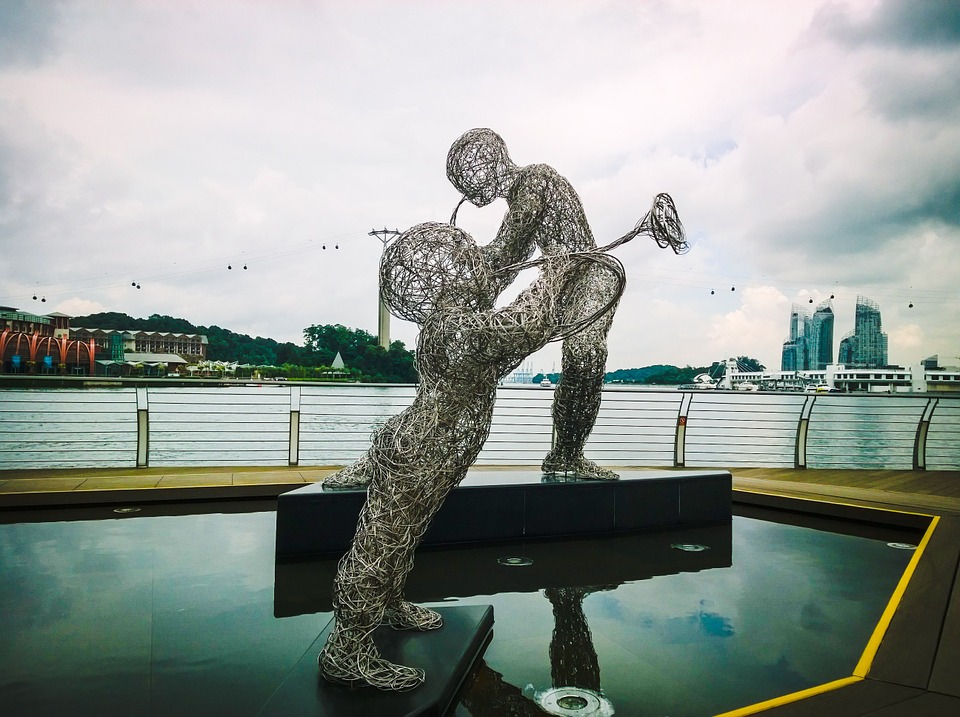 Sources: Wikipedia
Patent Information
Publication number: US2090011 A
Patent Title: Musical instrument
Publication date: Aug 17, 1937
Filing date: Mar 27, 1935
Priority date: Mar 27, 1935
Inventors: Henri Selmer
Original Assignee: Henri Selmer