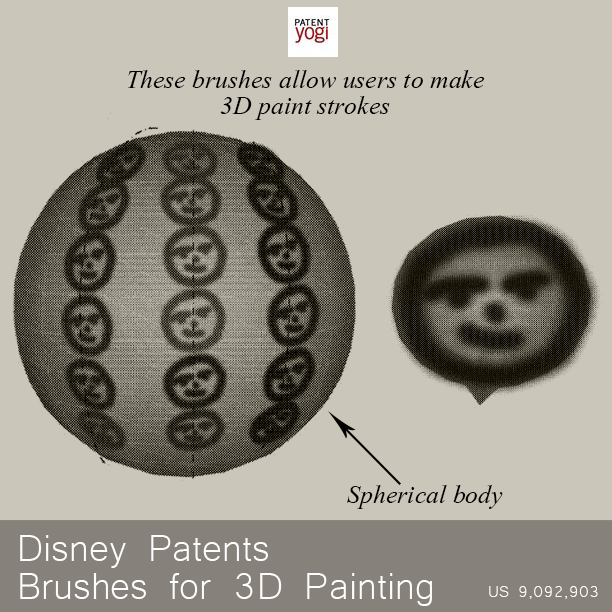 Patent Title: Metabrushes for digital painting
Patent Number: 9,092,903
Inventors: Sumner; Robert (Zurich, CH), Cani; Marie-Paule (Montbonnot, FR), Coros; Stelian (Zurich, CH), Milliez; Antoine (Zurich, CH), Baran; Ilya (Cambridge, MA)
Assignee: DISNEY ENTERPRISES, INC. (Burbank, CA)
Family ID: 1000001240277
Appl. No.: 13/797,823
Filed: March 12, 2013
Abstract: Metabrushes for digital painting (such as 3D painting) are provided. Metabrushes may be defined by 3D paint strokes embedded on an elementary piece of geometry. Paint strokes are replicated in 3D over a user's painting gesture, allowing a fast embedding of numerous strokes using only a few user input gestures. Hierarchical metabrushes are further provided for providing faster and more diverse creation of digital paintings.