The picture shows a 28 year-old Jenny Joseph modeling for what would become today's Columbia Pictures logo.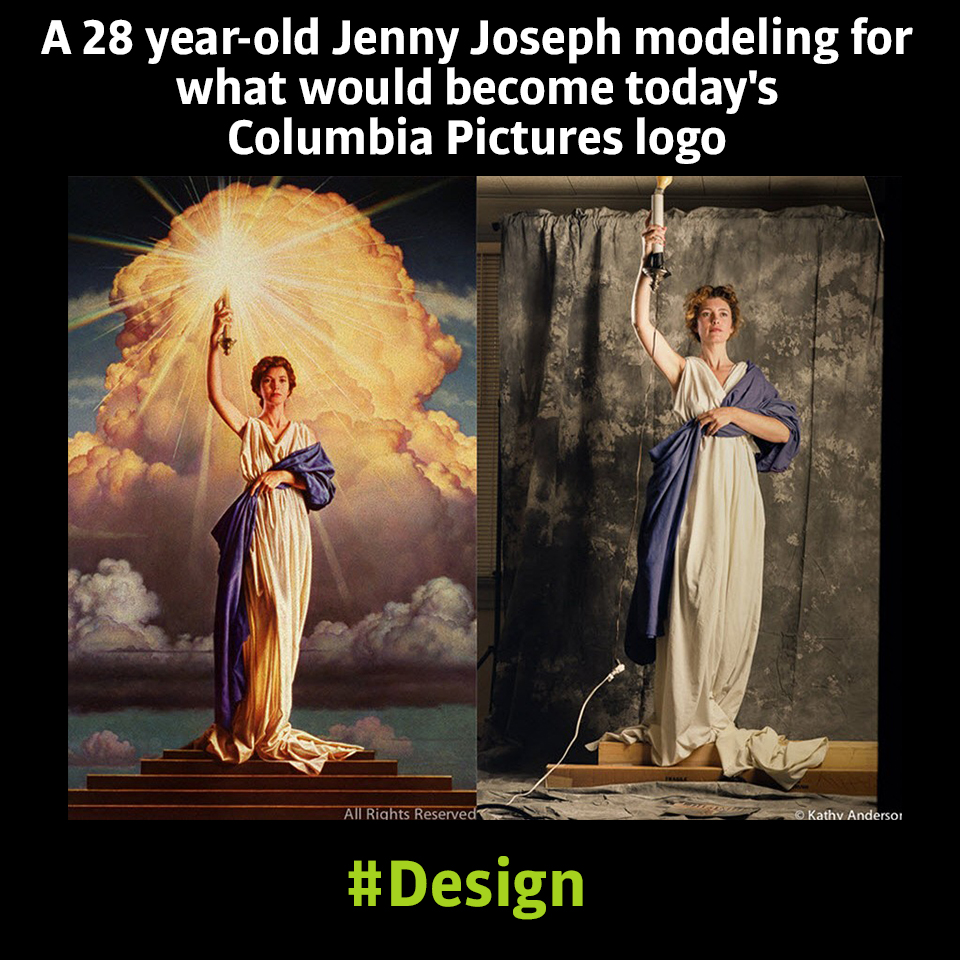 Columbia Pictures logo has undergone minor changes many times in its one-hundred year history.
Here is patent from Columbia Pictures on a film advancing and positioning apparatus. The patent relates to the processing of film strips. The film positioning and registration obtained through the apparatus ensures the precise positioning of each frame of a film strip along the optical axis.
Patent Information
Publication number: US3776626 A
Patent Title: Film advancing and positioning apparatus
Publication date: 4 Dec 1973
Filing date: 15 Feb 1972
Priority date: 15 Feb 1972
Inventors: J Lewis
Original Assignee: Columbia Pictures Ind Inc