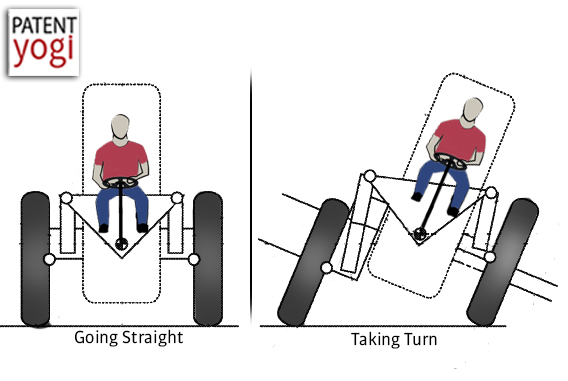 Ford patented cool laterally tiltable, multitrack vehicle that helps solve parking problems and also improve the traffic flow.
The vehicle includes a vehicle body and three wheels. All the wheels can tilt together with the vehicle body. The vehicle is small and in particular, narrow, which helps solve parking problems and traffic flow in cities.
It is designed for two passengers.
The patented vehicle has improved ability to self-upright after tilting.
Patent Information
Publication number: US9,248,857
Patent Title: Laterally tiltable, multitrack vehicle
Publication type: Grant
Publication date: 2 Feb 2016
Filing date: 7 Mar 2014
Inventors: Robert Spahl; Edmund Halfmann; Torsten Gerhardt; Marc Simon;
Original Assignee: FORD GLOBAL TECHNOLOGIES, LLC