GoPro faced a humiliating defeat in its war with DJI, when its Karma drone failed in front of DJI's Mavic Pro. This was GoPro's first drone, so some snags were expected. On the other hand, DJI has been making drones for over 5 years now.
The failure of Karma drone does not (and should not) end GoPro's dreams "to fly". PatentYogi's expert patent search team has discovered a recent patent application from GoPro that reveals that GoPro was trying to solve the right problems with drones, but DJI still beat it with better solutions.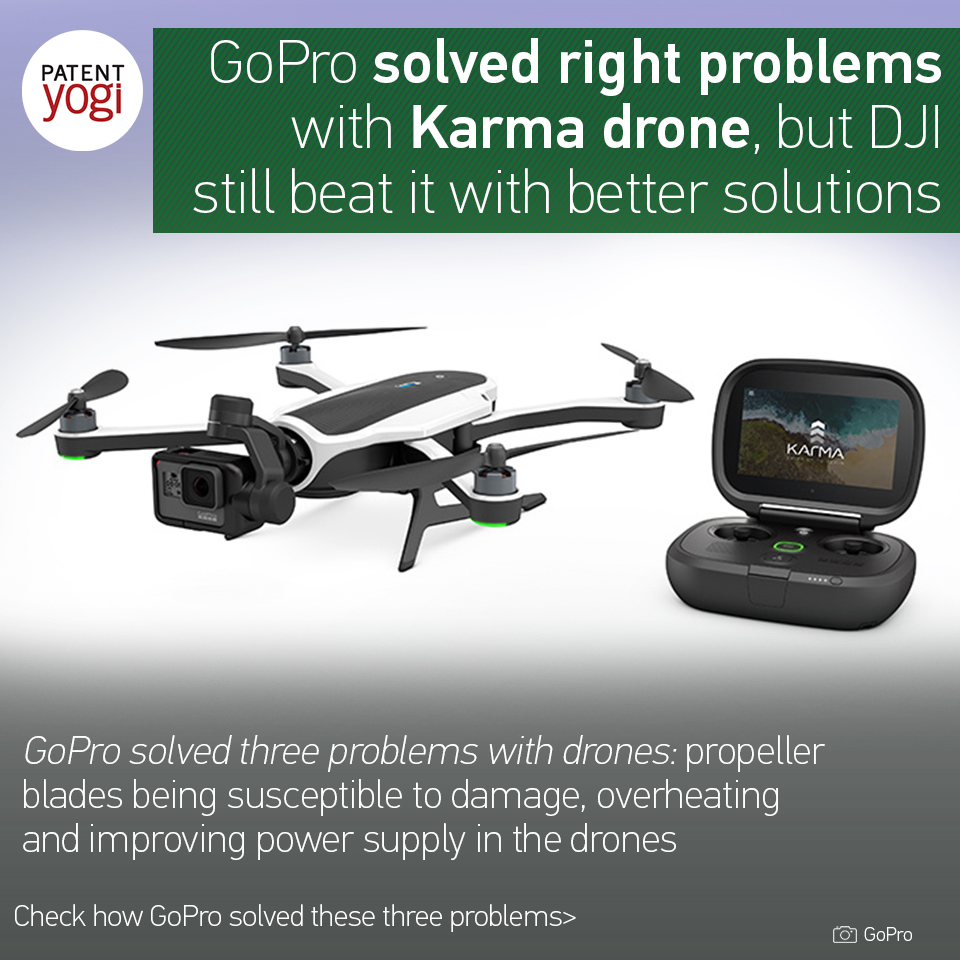 The patent application indicates that GoPro was focused on solving three problems:
Propeller blades of drones being susceptible to damage

Overheating of electronics in the drones

Improving power supply in the drones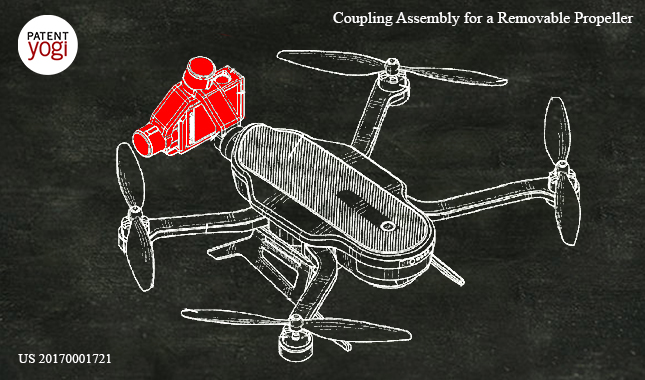 Many drones in the market suffer from these problems.  
If propeller blades get damaged, it leads to loss of time and money

Overheating of electronics in the drone may damage the internal components and may cause the drone to malfunction. For example, both the battery and the motors of DJI Phantom are subject to overheating under certain circumstances

Furthermore, some batteries swell or warp over time or when heated, which can make removal of a battery difficult. For example, DJI batteries are subject to getting swollen.
The patent application teaches GoPro's solutions to these three problems.
1. Karma drone includes easily detachable propellers. Further, the propellers can be removed without any tool. This allows users to quickly detach propellers while transporting the drone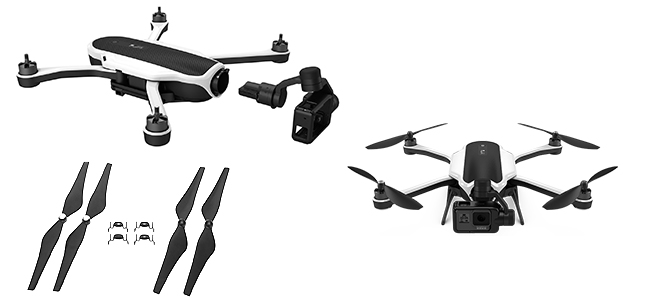 2. Karma drone includes vents in an arm. The vents within the arm capture airflow around the drone and direct that airflow through air pathways, which lead air to electronic components. The cooling allows for a decreased need of heat sinks to cool components within the drone. This feature provides a double advantage. This also helps prolong operational use of the drone by obviating the need for additional weight from added heat sinks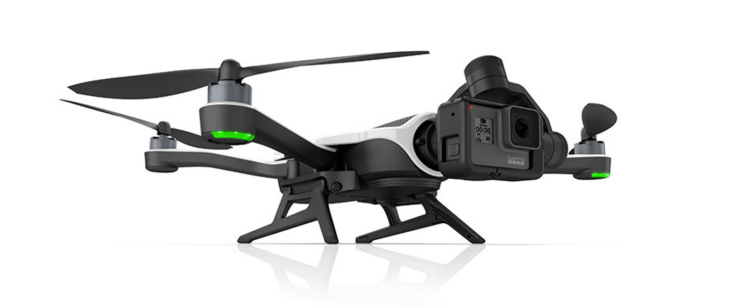 3. Karma drone allows a user to attach or remove a battery quickly and easily. The drone also includes an element to assist a user in removing a battery that may have swollen or warped during operation of the drone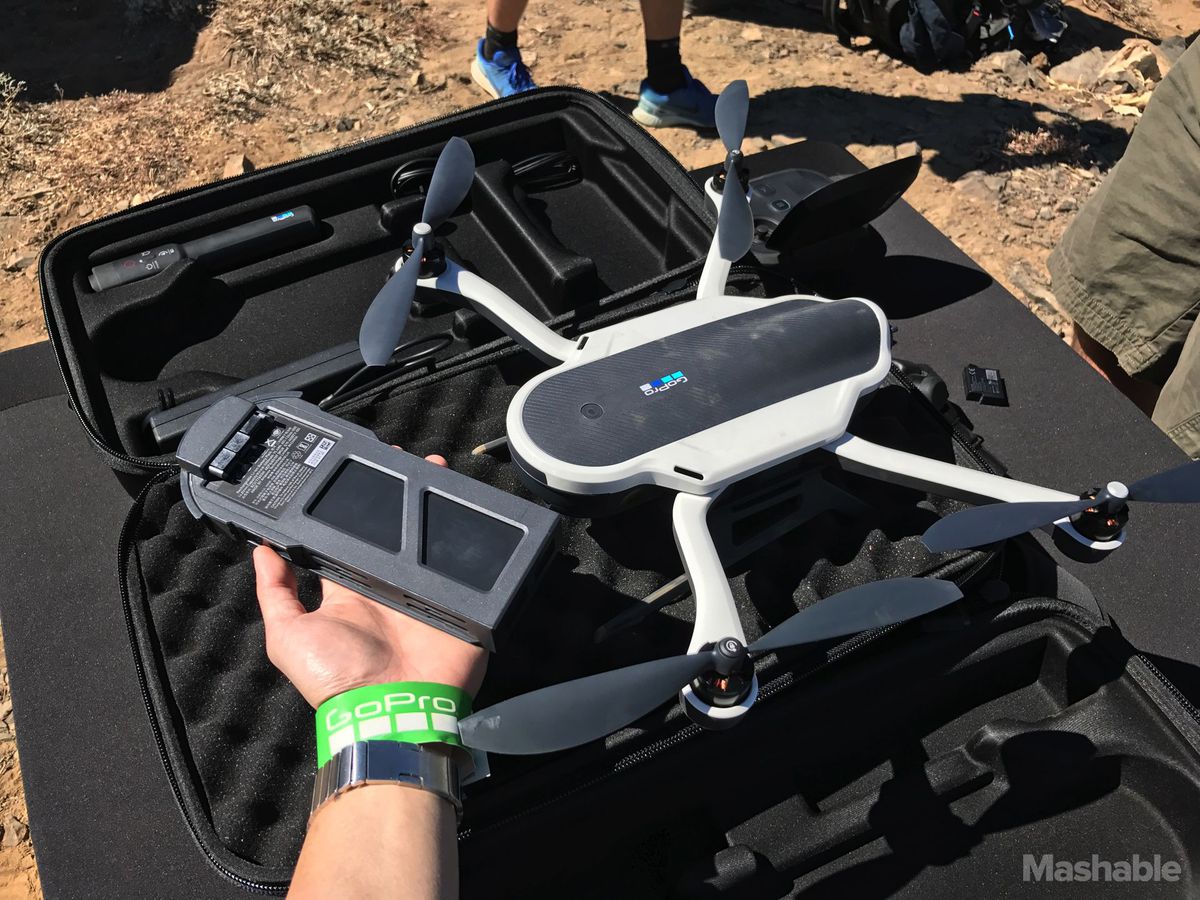 Therefore, GoPro identified important problems with existing drones, and they invented solid workable solutions. However, DJI produced a more technologically advanced drone.
DJI Mavic Pro also solves these three problems:
1. The propellers of Mavic Pro are also detachable. In fact, Mavic Pro has push and release propellers, which are safer and easier to use than self-tightening propellers in Karma drone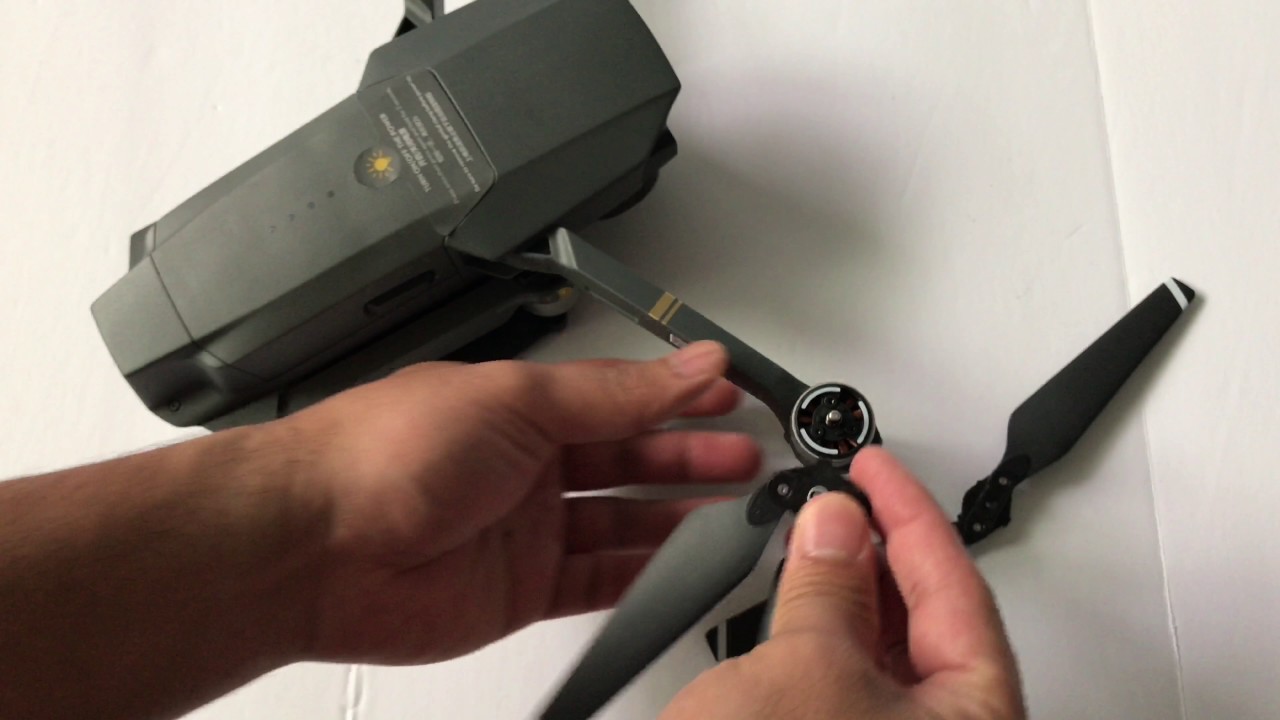 2. The main body of the Mavic Pro is used as a heat sink with the front of the Mavic being an open vent which allows airflow through the inside of the craft so that components are kept cool. However, the open vent is closed when Gimbal cover is placed on Mavic Pro, which may lead to overheating issues

3. Mavic's Intelligent Flight Battery forms a part of the body of the drone. If it gets swollen, it can be removed easily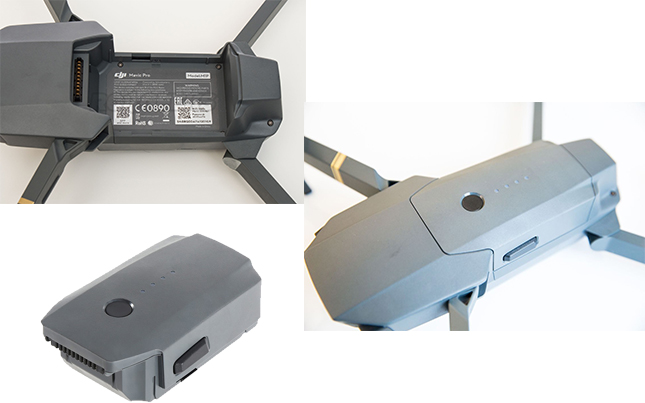 This indicates that GoPro approached the drone design problem correctly. They solved the important problems with the current drones. However, they kept it too simple. Some features like avoiding obstacles are very important for users. Karma drone does have many such features. GoPro can easily upgrade Karma drone with these features and come up with a second improved version. They also need to solve the problem on drones losing power and falling out of the sky.
GoPro has been a market leading action camera players since many years. They are known to make high quality, versatile products. It is only a matter of time they will come out with a drone that we all love!
PS – Before the launch of Karma drone, PatentYogi team discovered an innovative patent from Ryan Goldstein, a drone designer at GoPro. We made a video to explain the patent.
In the comments below, let us know, if you will be looking forward to an improved drone from GoPro. Also, let us know the features that the next version of Karma drone should have to make you consider purchasing the product.
Patent Information
Publication number: US 20170001721
Patent Title: Coupling Assembly for a Removable Propeller
Publication date: 5 Jan 2017
Filing date: 30 Jun 2015
Inventors: Noriaki Saika; William H. Tolbert; Reza Yazdani;