Utility Patents
1. Among the utility patents granted to Google this week, one of the notable patents US 9,060,108 is for a mobile phone accessory that can turn your simple camera into an omnidirectional, panaromic camera.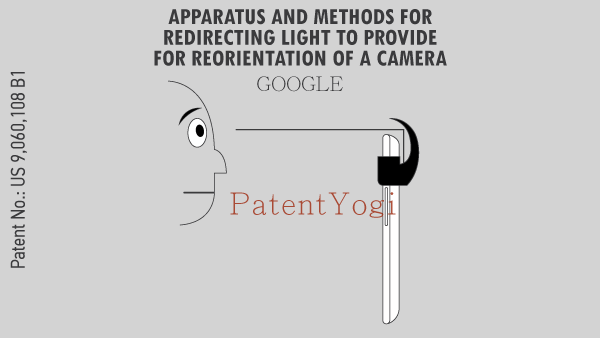 The accessory, which fits onto the lens of the camera, has mirrors oriented in different directions. This captures light coming from every direction onto the camera lens. So you don't have to turn or tilt the camera to take shots from different angles. Multiple shots are taken covering almost the entire hemispherical field of view.
This is made possible by automatically rotating the mirrors using a motor. The technology also allows the user to specify directions along which pictures are to be taken. So the mirrors are moved and oriented only along the specified directions.
Now with a single click of a button, users may take multiple shots of the same subject or event and later pick the best shot.
2. Another interesting patent is US 9,060,095 which can let you get under skin of any celebrity that you may fancy. You may now appear as Ryan Gosling (or Kate Upton if you are a girl) in all your video calls and steal the show. But it's not just the face, you could even sound exactly like the celebrity that you wish to be.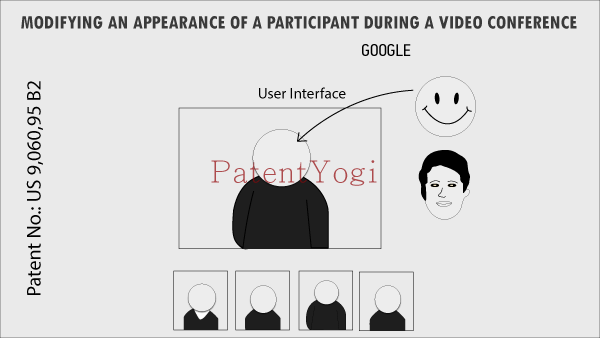 The technology works by cleverly morphing both the video and audio stream with characteristics of the chosen celebrity. It even tracks the orientation of your head and so if you turned to your left, the right side of the celebrity's face would appear on screen giving an amazingly realistic experience.
When this technology comes to android, you will finally be able to make all your friends' celebrity fantasies come true!
Design Patents
Among the design patents is this nose bridge for Google-Glass that is flexible to be adjusted according to the shape of your nose.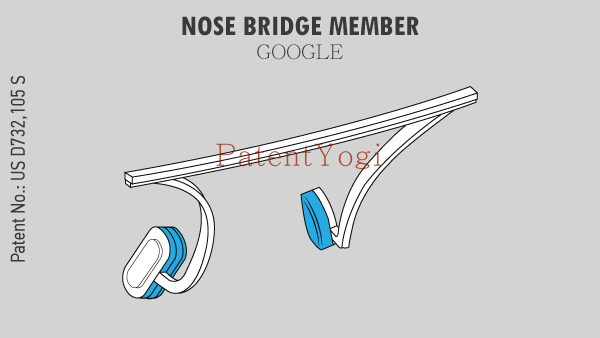 And there are 2 patents relating to a more stylish version of Glass which we may see soon.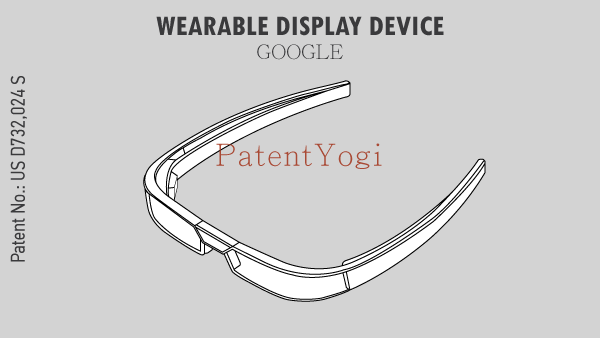 To go with it, here is a design for a removable lens that can be can be customized according to your eye power.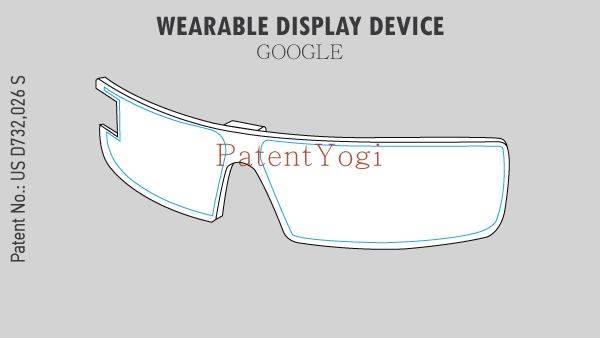 There is also a patent on a very futuristic looking headband type earphones. But we are not sure how one may look wearing this along with Google-Glass though.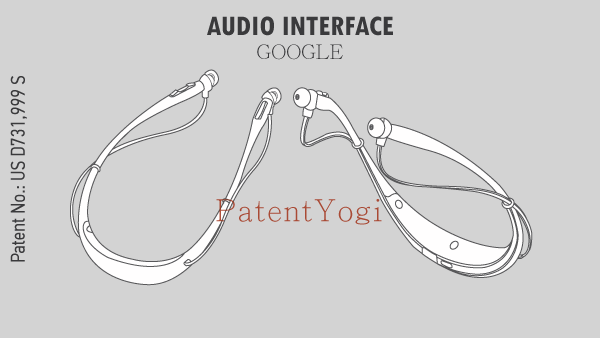 There is also a design on a GUI for showing landscape video recording capability.
And finally, Google has also patented this mysterious icon. Any guesses what this icon means? We'll have to wait and see where this one pops up in the near future.