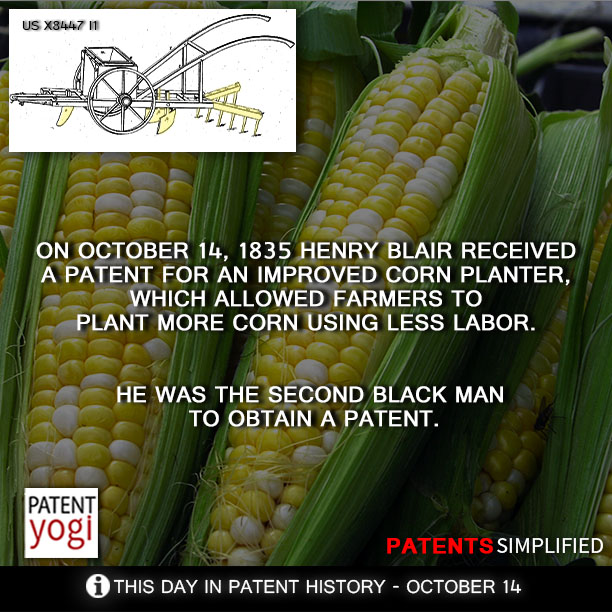 On October 14, 1835 Henry Blair received a patent for an improved corn planter, which allowed farmers to plant more corn using less labor in a smaller amount of time.
He was the second black man to obtain a patent.
He obtained a second patent for a cotton planter in 1836. This invention worked by splitting the ground with two shovel-like blades which were pulled along by a horse. A wheel-driven cylinder followed behind which dropped the seed into the newly plowed ground. Blair was a successful farmer for years and developed the inventions as a means of increasing efficiency in farming.
Patent Information
Patent number: USX8447 I1
Publication type: Grant
Publication date: 14 Oct 1834
Inventor: Henry Blair