There is a huge demand from Pokemon Go fans to be able to trade their Pokemons. This will allow the players to interact with one another and also help them complete their Pokemon collection.
Niantic CEO John Hanke has stated the plans for Pokemon Go Trading in future. But Hanke hasn't said much about exactly how it's going to work.
We at PatentYogi discovered some crucial patents from Niantic that reveal how Pokemon trading will work. And it is awesome!
The virtual world in Pokemon Go is designed, so that it gives an illusion that the virtual world is a hidden dimension of the real world, that a player can interact with by playing Pokemon go. This is what makes Pokemon go so thrilling.
Basically, Pokemon Go has a virtual world with a geography that parallels the geography of the real world. The patents reveal that Niantec has also developed a virtual transport system in this virtual world. Pokemons use this virtual transport system to travel within the virtual world. So the game has virtual aircrafts, virtual trains, virtual buses etc. to transport Pokemons all around the world. The cool thing is that this virtual transport system in the game also mirrors the real world transport system. Therefore, for a real world city bus, there is a corresponding virtual bus in the game.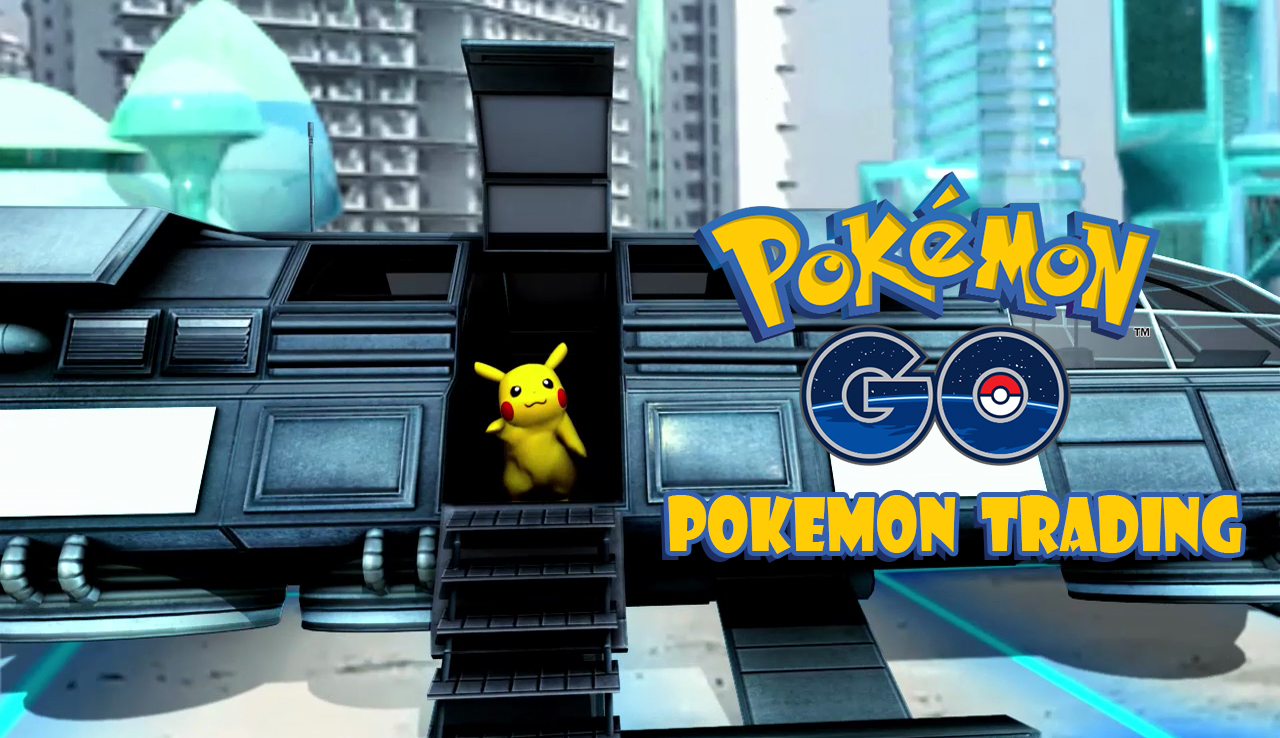 Also, these virtual vehicles follow the schedules of their real world counterparts. For example, if there is a bus in your city that travels on a particular route from 9AM – 11AM. Then the corresponding virtual bus in the game will also travel on the same route from 9AM-11AM. The Pokemon game servers automatically obtain bus schedules from various online sources, and accordingly schedule the routes of virtual vehicles in the game.
This virtual transport system will power Pokemon trading in Pokemon Go. When two players trade Pokemons, the traded Pokemons will use the virtual transport system to travel to their new locations. For example, we showed the Pokemon leaving the user travel by a virtual flying train and the Pokemon reaching the user travel by a virtual aeroplane. The players may have to go near the transport hubs, stations and airports for the corresponding real world carriers to receive their new Pokemon.
That is pretty amazing!
Patent Information
Publication number: US8968099 B1
Patent Title: System and method for transporting virtual objects in a parallel reality game
Publication date: 3 Mar 2015
Filing date: 1 Nov 2012
Priority date: 1 Nov 2012
Inventors: John V. Hanke, Mark A. Aubin, David Kornmann, Marius Milner, Keith P. Golden, Lior Stern
Original Assignee: Google Inc.