China has been promoting the patent culture very aggressively. Even state institutions like the Chinese Army are doing cutting edge research and patenting their innovations.
This patent application relates to a method to cure cartilage defects at joints
The cartilage defects at joints caused by trauma or osteopathia are common clinical diseases, which severely affect the life quality of the patients, and have become one of the main reasons of physical disabilities. In US, the incidence rate is 1.5.Salinity.-3.Salinity.; while in China, the incidence rate is about 5-6 times of US and is rising gradually year by year. Joint cartilage belongs to hyaline cartilage, which lacks of neurovascular nutrition and is hard to self-heal. Current clinical treatment measures all have substantial deficiencies. For instance, conservative therapy and joint debridement can only temporarily relief the pain, but cannot stop the disease progress. Autologous osteochondral transplantation can lead to donor site damage, and has difficulty to repair larger area defect due to limited source. Allograft osteochondral transplantation may have the possibility of immunological rejection and disease spreading. Artificial joint replacement is rather expensive, may lead to more complications, has higher revision rate, and especially has big physical and mental effects and heavy financial burden on the young patients.

The patent provides an injectable tissue engineered cartilage in vitro construction apparatus. With the provided centrifugal device, the container base can be driven to achieve high speed centrifugal rotation under the action of the centrifuge. With the provided stirring system, the stirring rod will be inserted into the container tank when stirring is needed, and at the same time the centrifuge will be controlled to rotate at a low speed, to perform stirring. With the provided dosing system, the required reagent can be quantitatively added into the container tank during preparation, by having the required reagent in the reagent tank.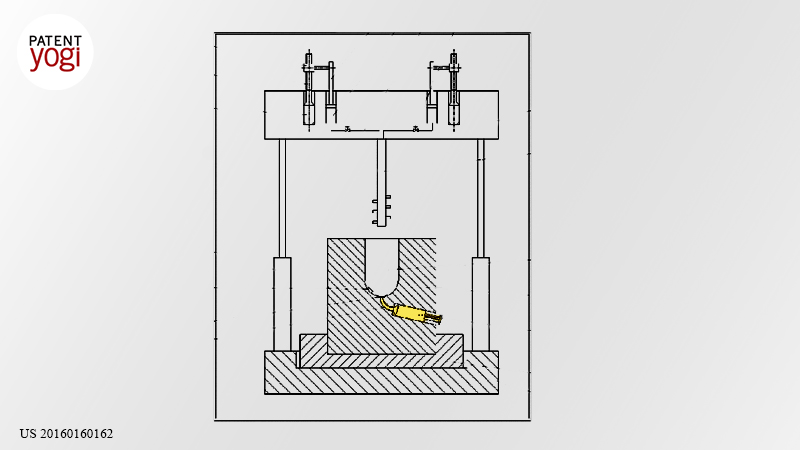 The injectable tissue engineered cartilage in vitro construction apparatus of the patented invention automatically performs in vitro construction of the injectable tissue engineered cartilage, so as to relief the burden of the medical staff and to improve production efficiency. Also, the quality of the resulting injectable tissue engineered cartilage is effectively guaranteed.
Patent Information
Publication number: US 20160160162
Patent Title: INJECTABLE TISSUE ENGINEERED CARTILAGE IN VITRO CONSTRUCTION APPARATUS
Publication date: Jun 9, 2016
Filing date: Jul 21, 2014
Inventors: Fuyou IWANG; Junli LIU; Liu YANG; Ying ZHANG; Guangxing CHEN; Lin GUO; Xiaojun DUAN;
Original Assignee: FIRST AFFILIATED HOSPITAL, THIRD MILITARY MEDICAL UNIVERSITY, CHINESE PEOPLE'S LIBERATION ARMY