IBM has patented a digital bangle. The entire surface of the bangle is a display surface, which will make it look very cool.
The position sensors in the bangle will provide positioning data that describe, in real time, a physical 3D orientation of the bangle relative to a field of vision of a wearer.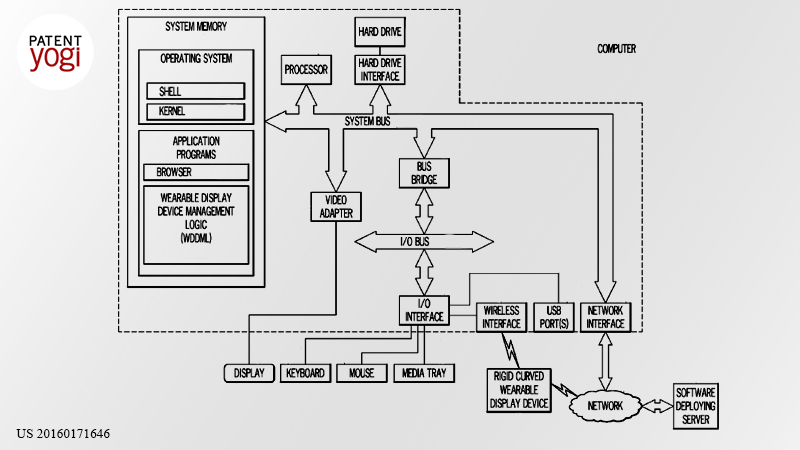 Based on the field of vision of the wearer, an image is displayed on the present viewable area of the bangle.
Patent Information
Publication number: US 20160171646
Patent Title: RIGID CURVED WEARABLE DISPLAY DEVICE
Publication date: Jun 16, 2016
Filing date: Dec 12, 2014
Inventors: ILSE M. BREEDVELT-SCHOUTEN; JANA H JENKINS; JEFFREY A. KUSNITZ; JAMES L. LENTZ;
Original Assignee: International Business Machines Corporation