Telepresence systems allows users located remotely to interact with each other.
They allow the remote user to feel as if they are present, at the same location as that of the other user. Current telepresence solutions, such as commercial video teleconferencing systems, provide multiple users with the ability to interface electronically, using both audio and video feeds. However, this typically involves each of the users being present in an established teleconferencing facility at a fixed location."
One solution is use to telepresence robot that may be navigated by a remote user, for example, through corridors, into and out of offices, conference rooms and other work spaces, and the like. Ed Snowden used such a robot to deliver a TED talk in US while in exile in Russia.
However, the size and energy consumption levels of this type of telepresence robot hinder its ability to effectively navigate complicated spaces with limited open floor space for the robot to traverse. Additionally, this type of telepresence robot cannot traverse stairs, and would require on-site human intervention to access a work space on a different floor using an elevator.
Google has invented a system that includes a drone carrying a screen. The images of the remote user are projected on the screen. The remote user can navigate and control the drone which allows the remote user to be fully engaged with participants in the designated location, and to move from one designated location to another.
The screen orientation is maintained, as the drone flies around. When not in use, the screen can be folded into a position along the base of the drone.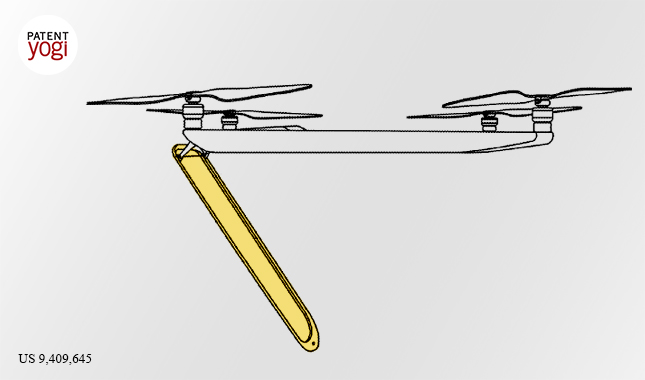 Further, the screen may be replaced with a tablet computer. Alternatively, a smartphone installed on the drone, may project images on the screen.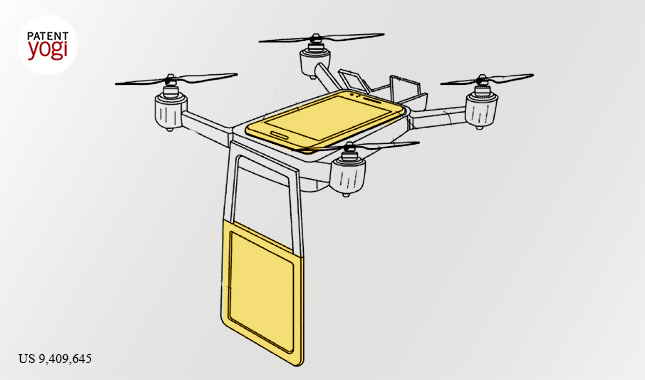 The patented drone with screen looks similar to the "Weebo" from the movie flubber.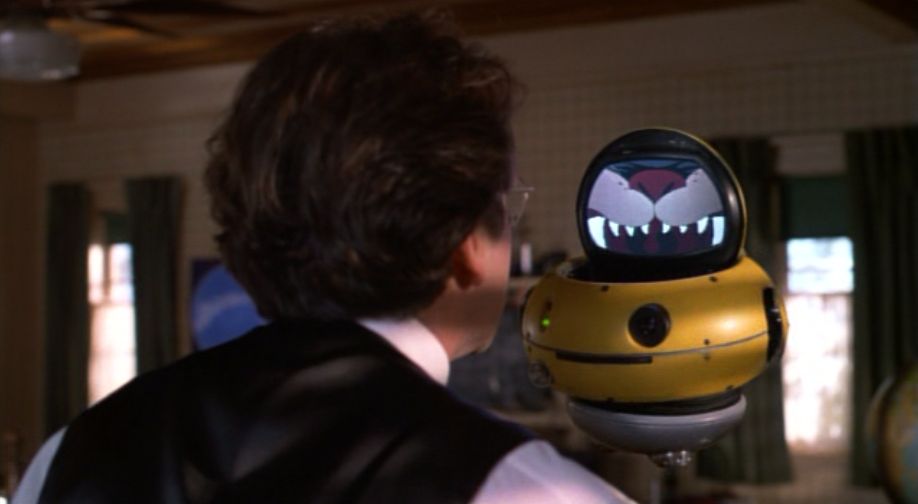 Patent Information
Publication number: US 9,409,645
Patent Title: Unmanned aerial vehicle for collaboration
Publication date: 9 Aug 2016
Filing date: 2 Mar 2015
Inventors: Clark Sopper; Adam Woodworth; Clayton Woodward Bavor, Jr.;
Original Assignee: Google, Inc.