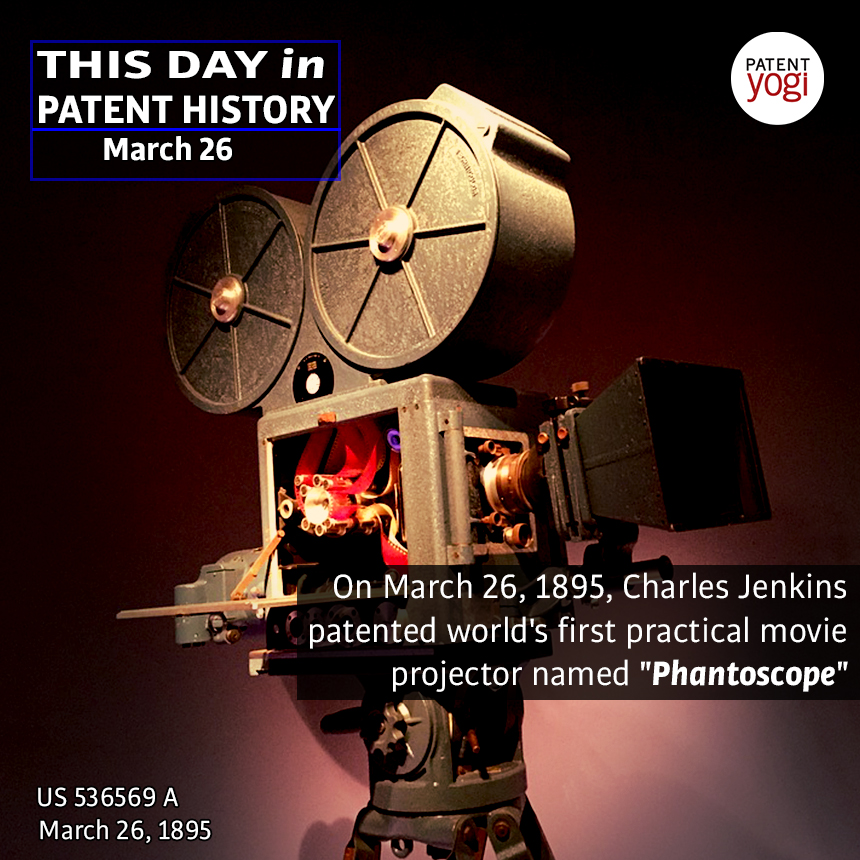 On March 26, 1895, Charles Jenkins patented a motion picture projector named "Phantoscope".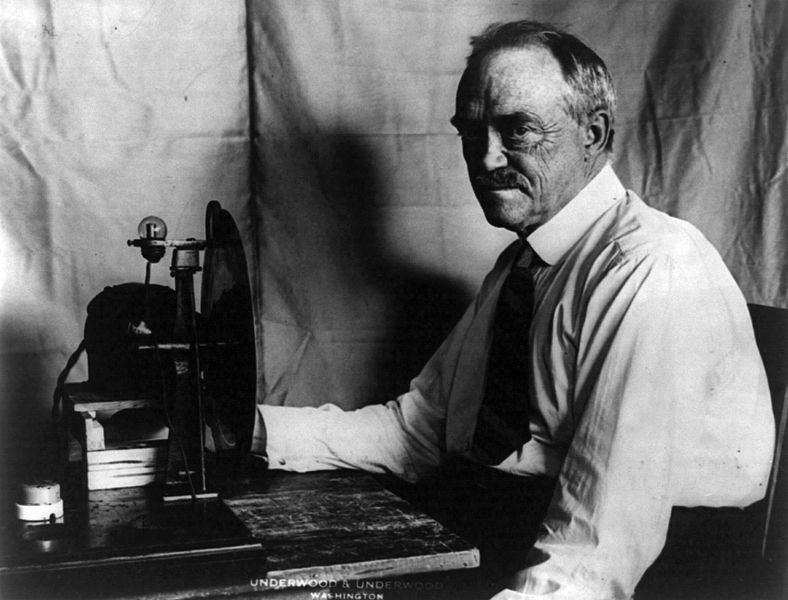 Charles started experimenting with movie film in 1891, and eventually quit his job and concentrated fully on the development of his own movie projector, the Phantoscope.
Charles projected the first motion picture before an audience in his hometown of Richmond, Indiana on June 6, 1894.
Jenkin's machine was the first projector to allow each still frame of the film to be illuminated long enough before advancing to the next frame sequence. This was different from Thomas Edison's Kinetoscope, which simply ran a loop of film with successive images of a moving scene through the camera shutter, which gave a jumbled blur of motion. The Phantoscope, by pausing on each frame long enough for the brain to register a clear single picture, but replacing each frame in sequence fast enough (less than a tenth of a second), produced a smooth and true moving picture. It is from this concept that the entire motion-picture industry has grown.
Jenkins was a prolific inventor. Over 400 patents were issued to Jenkins, many for his inventions related to motion pictures and television. Jenkins was awarded the prestigious Elliott Cresson Gold Medal for scientific achievement in 1897 and the Scott Medal in 1913 by the Franklin Institute & Science Museum-Philadelphia. Jenkins was inducted into the National Inventors Hall of Fame in 2011.
Patent Information
Publication number: US536569 A
Patent Title: Phantoscope
Publication date: 26 Mar 1895
Inventors: Charles Francis Jenkins