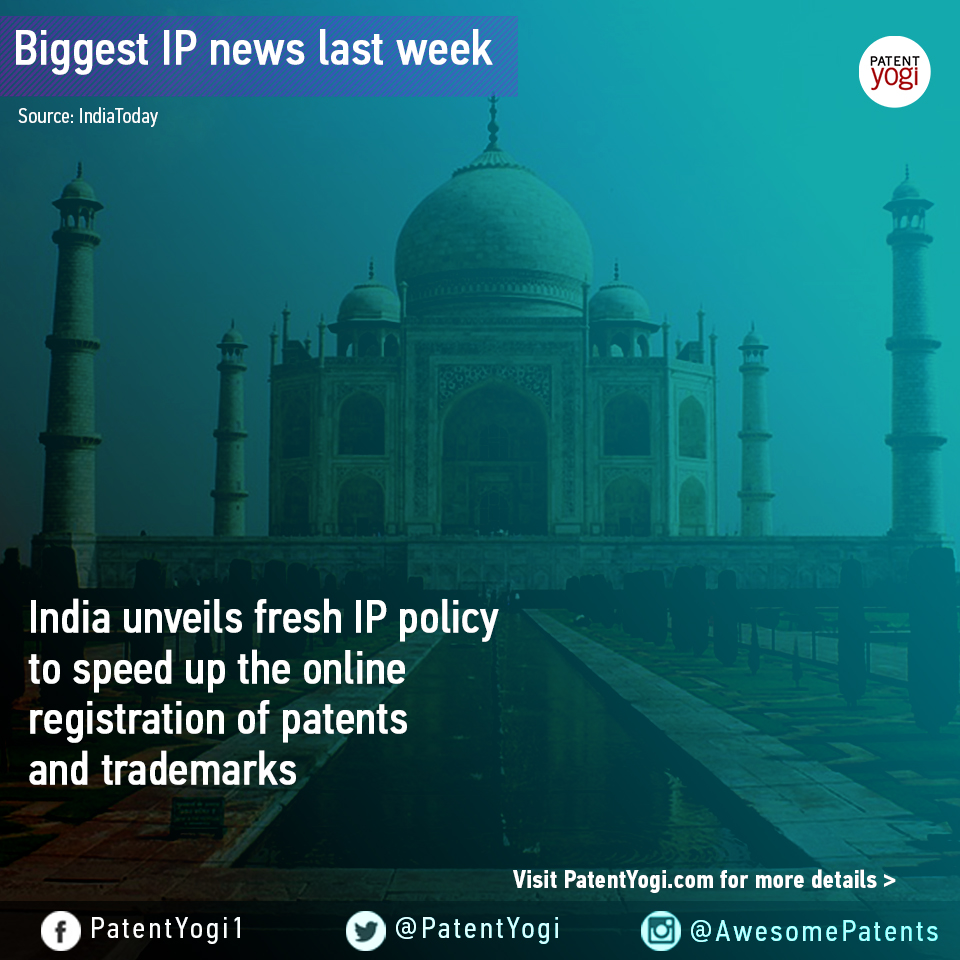 Last week, India unveiled its new Intellectual Property (IP) Policy. India has struggled with IP administration and has not kept pace with the growing technological advance.
"When there are new inventions, when there is growth in trade, commerce, industry, an intellectual property rights regime must be there for protection", Finance Minister Arun Jaitley said. He added, "The policy aims to spread awareness among the public about trademarks, copyrights and patents to promote innovation within the country".
The policy puts in place an institutional mechanism for implementation, monitoring and review to incorporate global best practices. Primary outcome of the new policy is that IP registrations will pick up pace. For example, the target is to allow for trademark registrations in a month by 2017.
Along with China and Russia, India is on the US "Priority Watch List" for inadequate improvement in IPR protection. There was a pressure from the US and other Western countries to amend the country's patent laws to give more protection to multinational pharmaceutical companies. Indian government has resisted the pressure. Arun Jaitley said, " One must encourage invention of life- saving drugs and at the same time we must also be conscious of the need to make them available at a reasonable cost so that drug cost does not become prohibitive as has become in some parts of the world. We do believe that the balancing act which India has struck is responsible for life- saving drugs available at a reasonable cost in India compared to the rest of the world. So, our model seems to be both legal, equitable and WTO- compliant." Defending India's stand, Jaitley said that availability of medicines at reasonable cost is necessary adding that the patent period beyond 20 years can be extended only if there is a fresh invention and not a marginal alteration.
" So, ours is a very balanced approach, which I said balances it with consideration of innovation and public health consideration," he emphasised.