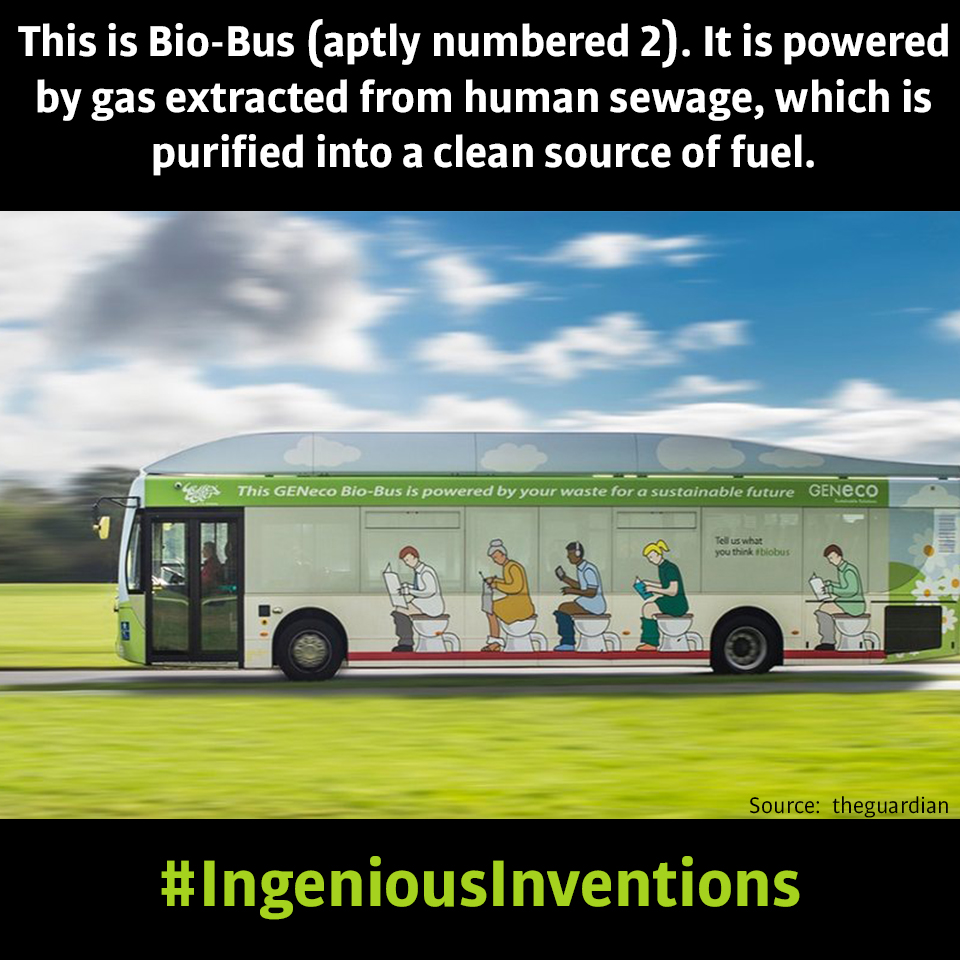 This bus runs in Bristol, UK. Similar buses also run in Oslo, Norway.
The bus numbered 2, is powered entirely by human feces and food waste, which is processed at a sewage plant to extract biomethane. As compared to diesel buses, the Bio-bus produces 20-30% less carbon dioxide, 80% fewer nitrogen oxides and is low in particulates.
Here is a patent for an electric car that may be charged using biogas.
Patent Information
Publication number: US9365127 B2
Patent Title: Recharging electric vehicles
Publication date: 14 Jun 2016
Filing date: 12 Nov 2010
Priority date: 13 Nov 2009
Inventors: Mats Olsson
Original Assignee: Wayne Fueling Systems Llc
Source: Wikipedia