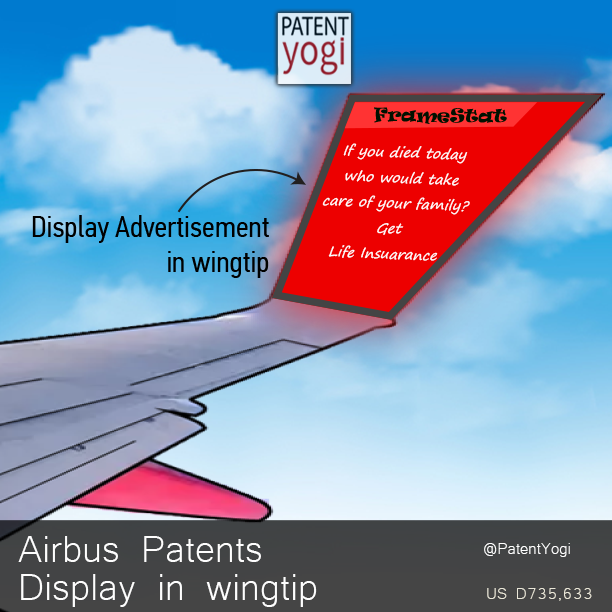 Patent Title: Wingtip fin of an aircraft
Patent Number: 9,096,308
Inventors: Edmond; George (North Somerset, GB), Thompson; Robert L. J. (Bristol, GB)
Assignee: AIRBUS OPERATIONS LIMITED (Bristol, GB)
Family ID: 1000001251507
Appl. No.: 13/755,314
Filed: January 31, 2013
Abstract: A wingtip fin of an aircraft comprising an upstanding fin body, the fin body having an inboard face and an outboard face and a recess defined there within, a display screen assembly in the recess in the fin body, the display screen assembly comprising a translucent face, substantially flush with and forming at least part of the inboard face or the outboard face of the fin body, and a display screen arranged in the recess such that images displayed on the display screen are visible through the translucent face.