Aircrafts with engines attached to the fuselage are well-known, such as the DC-9 aircraft.
Now Airbus has found a way to efficiently tap into the repulsive air-stream generated by the engines to assist take-off.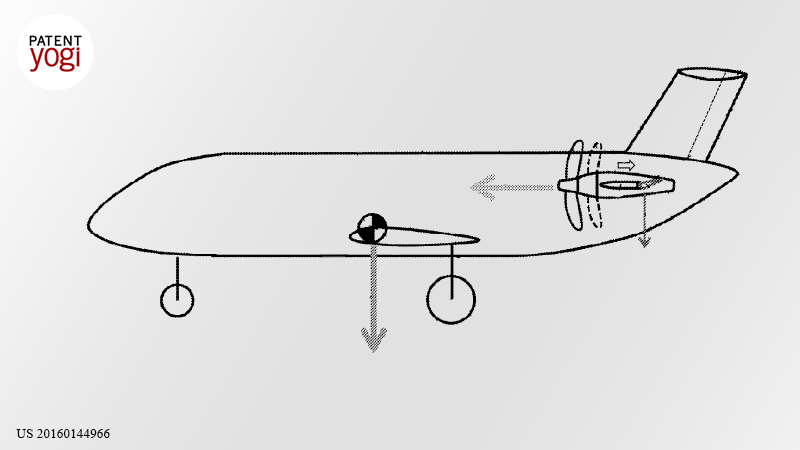 The invention uses a movable surface that moves between a neutral position at which it does not deflect the repulsive air stream, and a deflected position at which it deflects the repulsive air stream to assist aircraft rotation during take-off.
During take-off, the engine is operated with maximum thrust and the movable surface element is pivoted from the neutral position to the deflected position. In the deflected position, the movable surface points in an upward direction, thereby deflecting the repulsive air stream. By this deflection of the repulsive air stream into the upward direction a resulting force is generated which is directed in the downwards direction. This resulting force causes a moment which supports take-off rotation of the aircraft.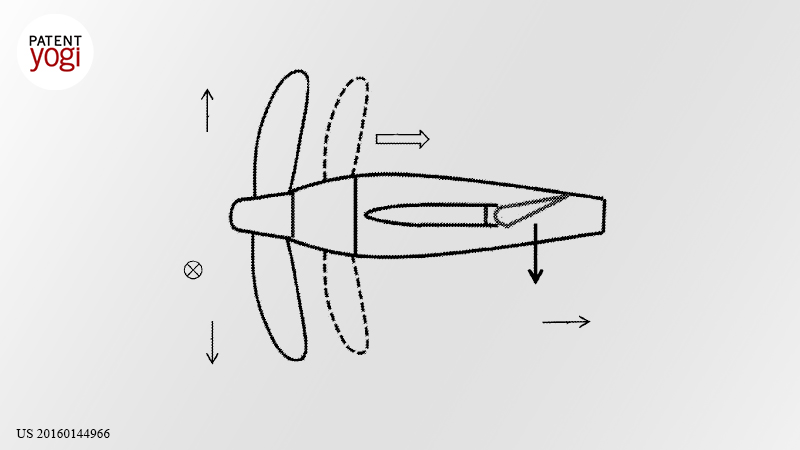 The movable surface allows for a pitch elevator of smaller dimension to be used resulting in lower weight and savings in fuel and operating costs.
Patent Information
Publication number: US 20160144966
Patent Title: AN AIRCRAFT INCLUDING AN ENGINE ATTACHMENT WITH A CONTROL SURFACE
Publication date: May 26, 2016
Filing date: Oct 14, 2015
Inventors: Bernd TRAHMER; Mickael LALLEMAND; Damien PRAT;
Original Assignee: Airbus Operations GmbH