Automation in big warehouses does not always play a constructive role in facilitating various tasks such as transporting goods and logistics.
In fact, automated warehouses are confronting major inefficiencies because of lack in co-ordination between workers and robots.
To solve existing inefficiencies found in the warehouses, Amazon plans to use short-range communication to help the robots navigate across the warehouse without interfering with the workers.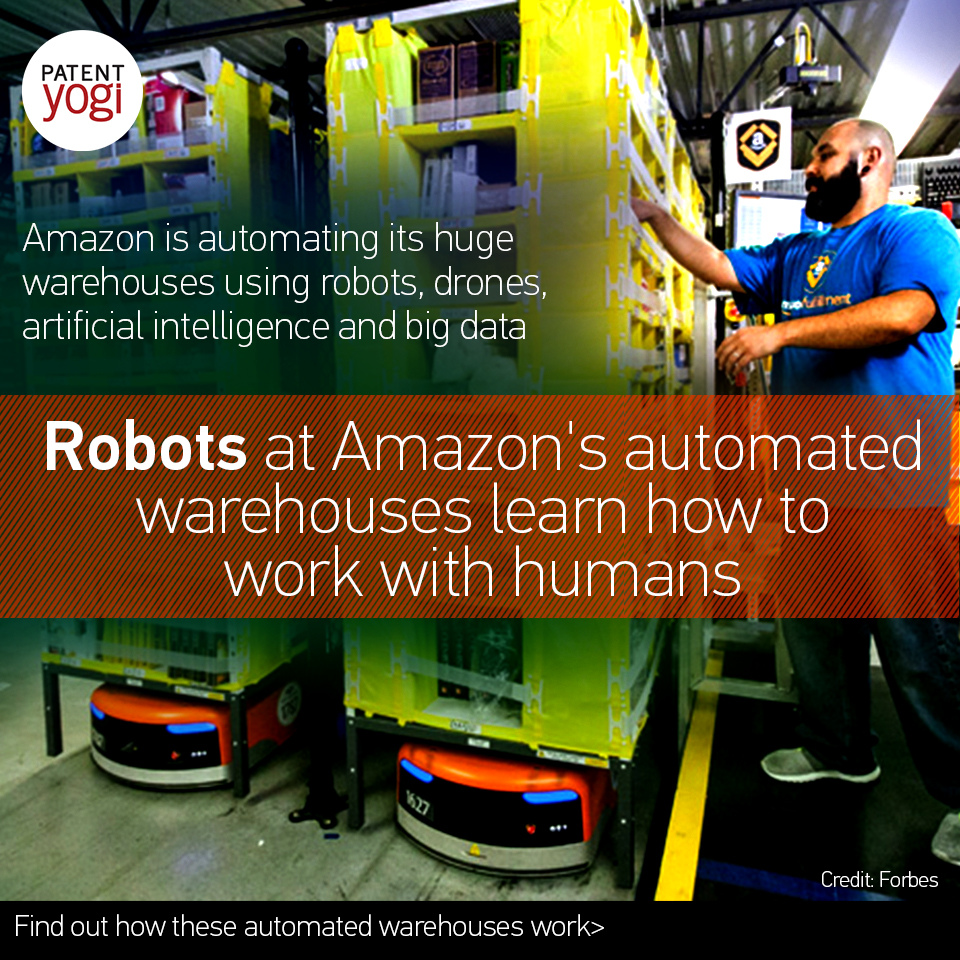 A recent patent filed by Amazon reveals that a central controller will provide routing instructions to the robots outfitted with Radio Frequency Identification (RFID) tags to avoid collisions with the workers carrying RFID readers. The central controller also determines the route for the robot based on the robot's current location.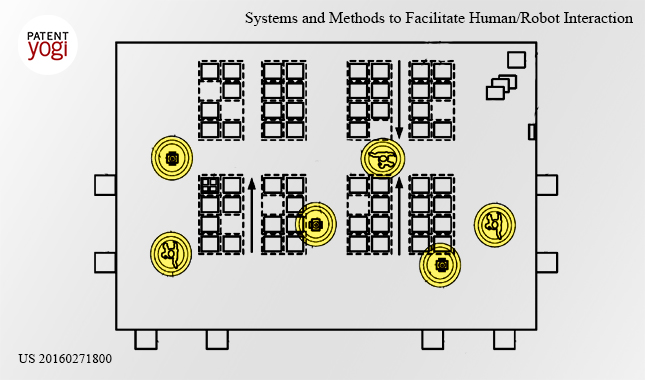 The short-range communication used for detecting the locations of the worker and the robot may include Bluetooth, radio frequency (RF), Near Field Communication (NFC) or other wireless communication technologies.
The patented technology will boost the productivity of large private and public automated warehouses by creating dedicated virtual work zones for the workers and robots based on their tracked locations.
Patent Information
Publication number: US 20160271800
Patent Title: Systems and Methods to Facilitate Human/Robot Interaction
Publication date: 22 Sep 2016
Filing date: 17 Mar 2015
Inventors: Andrew Stubbs; Matthew David Verminski; Stephen Caldara; Robert Michael Shydo, JR.;
Original Assignee: Amazon Technologies, Inc.