In the patented ergonomic mode, the graphical user interface (GUI) of the application is displayed in a bottom area of the display screen to allow the user to more easily interact with objects.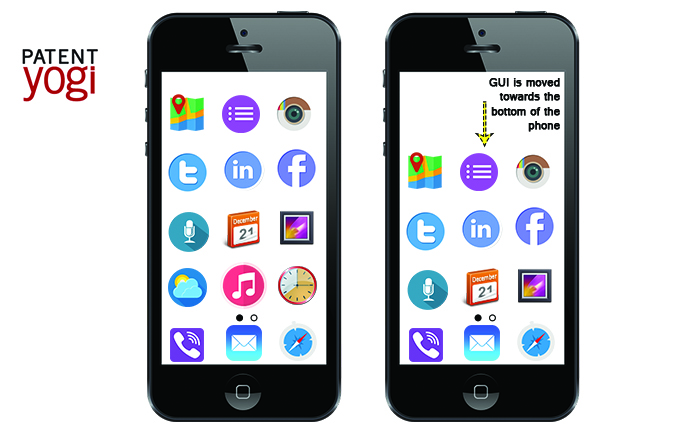 Further, during the ergonomic mode of the keyboard, the keyboard is shifted towards a vertical edge of the display screen to allow a user to more easily reach keys of the keyboard that were previously unreachable without the user switching to two handed operation of the device or repositioning the electronic device in the user's hand.
This is similar to Blink Keyboard application available on App Store.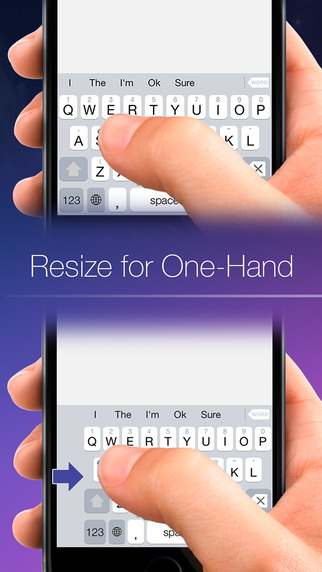 Patent Information
Publication number: US 20160070466
Patent Title: User Interfaces For Improving Single-Handed Operation Of Devices
Publication date: 10 Mar 2016
Filing date: 30 Sep 2014
Inventors: Imran Chaudhri; Daniel Tyler Kurtz; Jacob Xiao; Jason C. Beaver; Elisabeth J. Kain; Balaji Sarpeshkar; Kenneth Luke Kocienda; Freddy Allen Anzures; Andrew Wadycki; Joshua Hal Shaffer;
Original Assignee: Apple Inc.