Finding space for your hand baggage on an airplane is a frustrating experience. This is particularly true when the space reserved for you is already occupied by someone else's luggage, forcing you to look for empty space elsewhere. It's the same situation when you have more baggage than you can fit in your reserved space.
Opening each overhead cabin only to realize that it doesn't have enough space feels like you're on a wild goose chase.

Boeing has now alleviated this common pain of passengers by providing an empty space indication outside the overhead cabins.
The idea is similar in its simplicity and impactful utility to free parking space indicators.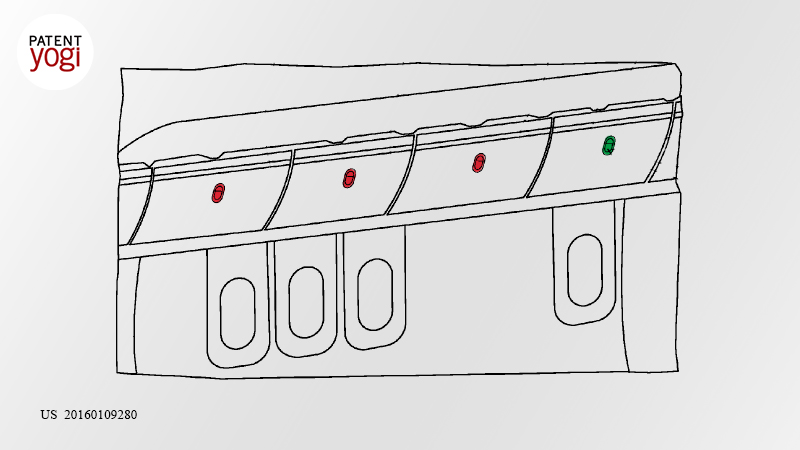 Load sensors and range sensors located within each cabin monitor weight of luggage present and amount of space available respectively. The sensor data is then analyzed by a processor which calculates if a overhead cabin has free space. The result of the calculation is displayed on a visual indicator located outside the overhead cabin. The visual indicator can be an LED which glows red to indicate cabin full and green to indicate availability of space. This gives a clear sign to passengers, even from a distance, as to where they can stow their baggage.
Patent Information
Publication number: US 20160109280
Patent Title: Smart aircraft overhead luggage bin system
Publication date: 21 Apr 2016
Filing date: 15 Oct 2014
Inventors: Jessica C. Tiu; Jessica D. Port; Anil A. Mohammed; Bethany Voss;
Applicant: The Boeing Company