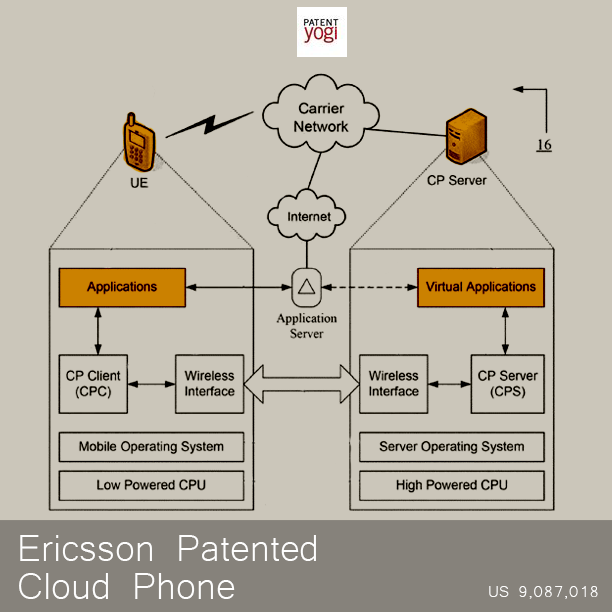 Patent Title: Cloud phone with distributed processing
Patent Number: 9,087,018
Inventors: Nandlall; Vishwamitra (McKinney, TX), Akhtar; Haseeb (Garland, TX)
Assignee: Telefonaktiebolaget L M Ericsson (publ) (Stockholm, SE)
Family ID: 1000001226997
Appl. No.: 14/062,483
Filed: October 24, 2013
Abstract: A system and method for transferring application-specific functionality from a mobile handset to a wireless network associated with the mobile handset. A network component of the system communicates with a virtual copy of the mobile application on behalf of the handset while the handset is not actively using the application and performs any necessary application execution on behalf of the handset. The network component transfers execution back to the handset when the handset resumes active use of the mobile application.