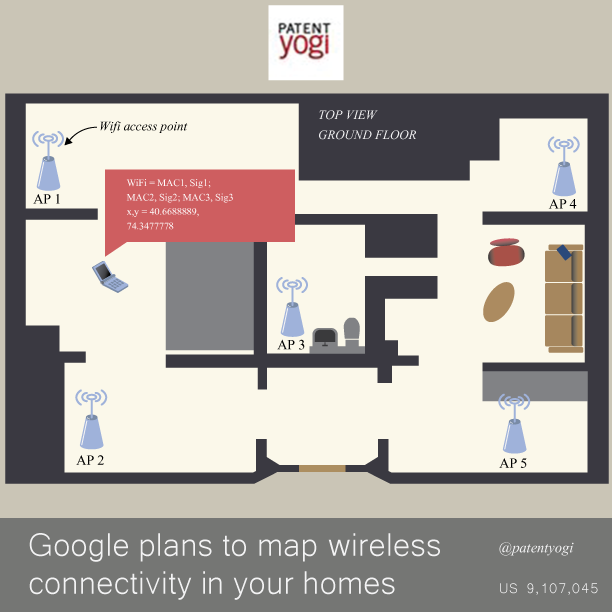 Google plans to map levels of wireless connectivity available in various sections in your homes. This could be the biggest brother in making?
Patent Title: Crowdsourcing method to detect broken WiFi indoor locationing model
Patent Number: 9,107,045
Inventors: Zhou; Shuchang (Beijing, CN), Mantri; Anup (Mountain View, CA)
Assignee: Google Inc. (Mountain View, CA)
Family ID: 1000001269991
Appl. No.: 13/937,378
Filed: July 9, 2013
Abstract: Aspects of the present disclosure provide techniques for detecting breaks in a wireless network data model. An exemplary method includes determining neighboring access points from scans of network access points in a space. Each neighboring access point occurs together in a scan of a particular level of the space. Wireless data is received from a plurality of mobile devices moving through a space. A set of all access points for the space is identified based on the wireless data. A ratio is derived based on a difference between the neighboring access points and the set of all access points. The ratio represents a percentage of missing access points for the particular level of the space.