Augmented reality devices (like Hololens) display holographic objects to augment a world space object.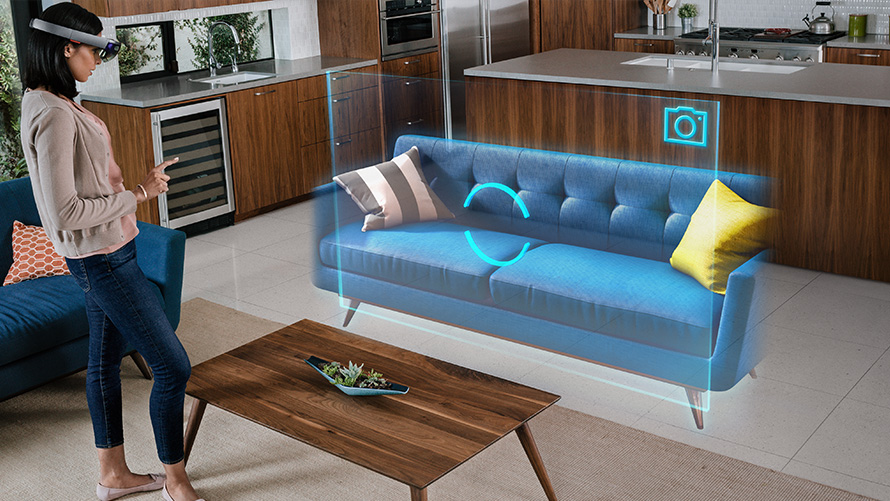 A hologram may be overlaid on an environment that includes real objects and real-world surfaces, e.g., buildings, signs, etc. The hologram is viewed through a head-mounted display device that may include a see-through display system configured to display images yet not obscure a real-world background viewable through the see-through display system.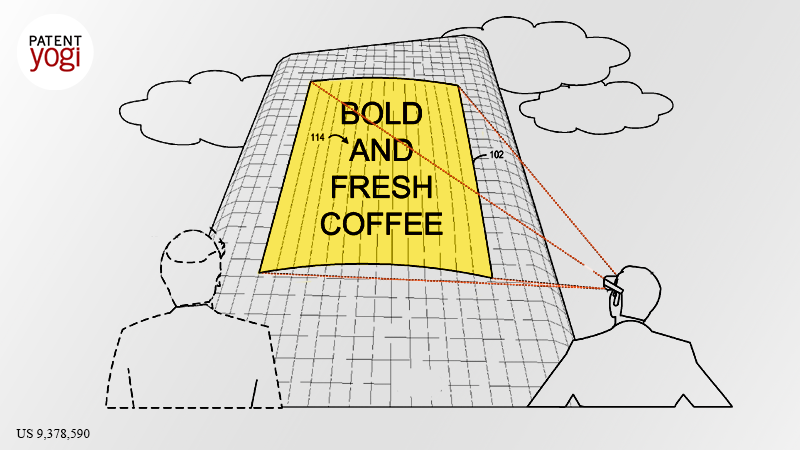 Augmented reality is ready for mass adoption. It is provides totally new space to place advertisements. Therefore, Microsoft has developed an augmented reality auction platform that enables virtual space that is locked to a world space object to be rented or sold in an efficient, fair, and automated manner that may be easily scaled for mass consumption.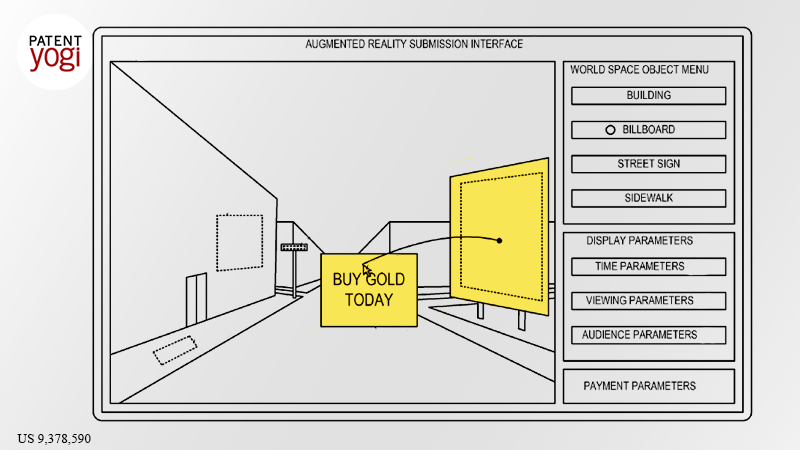 The augmented reality auction platform automates the process of receiving submissions for bidding on, and renting/selling world locked virtual space, as well as identifying winning submissions and delivering holograms to augmented reality devices for presentation in the rented/sold world locked virtual spaces.
Patent Information
Publication number: US 9,378,590
Patent Title: Augmented reality auction platform
Publication date: Jun 28, 2016
Filing date: Apr 23, 2013
Inventors: Kyungsuk David Lee; Alexandru Balan; Mark J. Finocchio;
Original Assignee: MICROSOFT TECHNOLOGY LICENSING, LLC