We have covered many patents on interesting uses of drones including ambulance drones from Google, drones for wheelchairs, drones for cars from DJI, birdhouses for drones from Amazon, Weebo type drone from Amazon and Boeing's unified lift vehicle.
With the launch of DJI's Mavic Pro and GoPro's Karma Drone, the drones are all set to go mainstream. These small drones are very well designed for photography and videography applications. However, they still cost around $1000, which restricts their widespread use.
A recent patent application for Samsung discloses a system that could reduce costs of the drones considerably.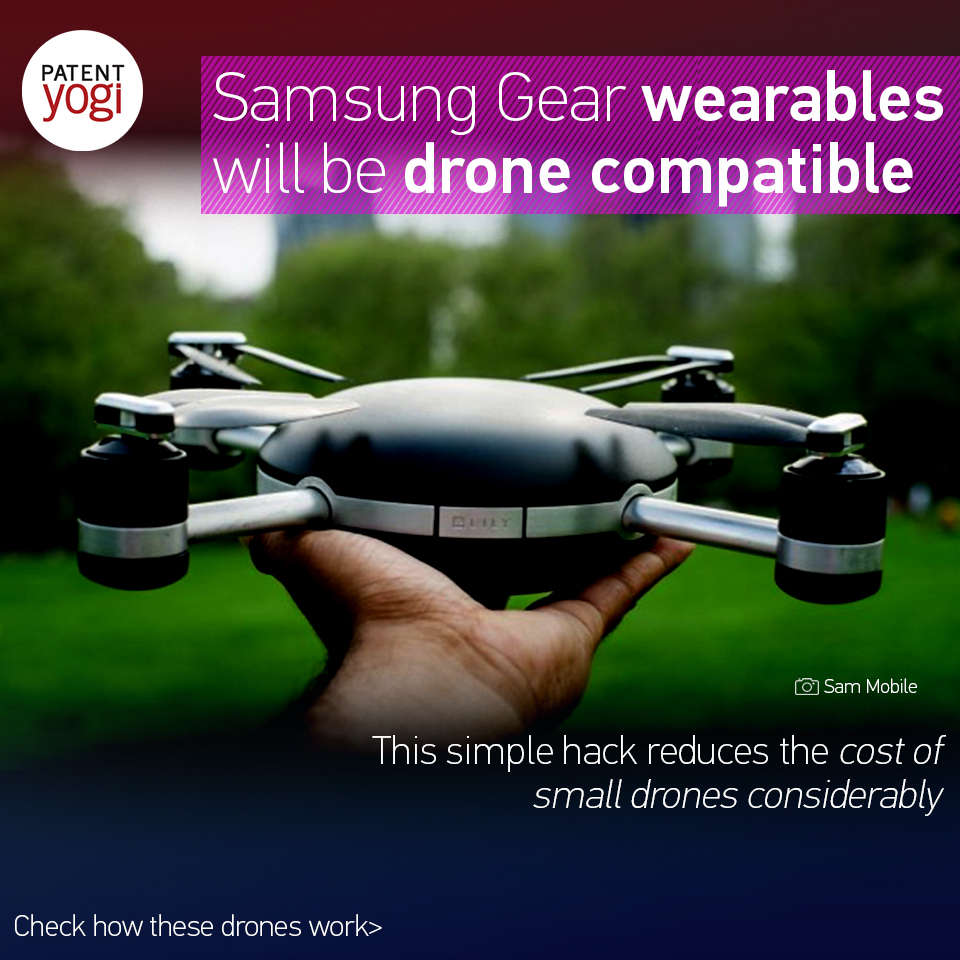 Apart from the costs, these commercially miniaturized drones tend to use most of the available space for batteries for longer flight durations. However, they need process a lot of computations to control the drones. In addition, the lot of computations is required in order to provide all functions that satisfy user's desire, so a provision of a high-performance processor and various sensors may be expensive. If the lot of computations is performed through a wireless communication, a delay due to a data communication may bring undesirable problems such as a malfunction of the drone or a failure of flight.
According Samsung is working on drones that allows docking different types of wearable devices (Example, Samsung Gear) for performing various types of computations on the drones. This eliminates redundant resources. Further, various types of low-priced electronic devices can be docked with drones for different applications.
Drones include a docking station, where wearable devices like Samsung Smartwatch can be docked.
Patent Information
Publication number: US 20160313764
Patent Title: Method For Extending Function By Docking And Electronic Device Thereof
Publication date: 27 Oct 2016
Filing date: 21 Apr 2016
Inventors: Jin Park; Han-Kil Yoon;
Original Assignee: Samsung Electronics Co., Ltd.