E-commerce is known as 'electronic commerce' or internet commerce, and it is a service that offers the buying and selling of products and services using the internet. This also includes financial transactions over the internet.
E-commerce is still a relatively new concept, though it has become well established in recent years to the point where many more consumers feel much more comfortable using this online method to purchase goods. That being said, E-commerce is also used to describe any kind of commercial transaction that takes place over the internet.
Every business needs a strategy, and if the business is online, this is no exception.
This piece will serve as a guide to creating a strategy that is right for a business.
"The quality of content will determine the success of the traffic to the site."
Create Content Marketing 
Creating content for a business is one of the best ways for a brand to become established, grow a business, and also generate traffic to a website, meaning more customers are put in front of the business. There are many benefits to creating content and generating traffic to a site is not the only one.
When a business creates content, this can have a significant impact on how well a whole business can perform.
First of all, the quality of the content is essential. If the reader does not gain any new information from the piece, if the writing is not engaging or inviting, or potential clients do not feel the need to share it with others, this does not bode well for the site or the business, as it will not be living up to its potential. Content should be helpful, entertaining, and allow for the reader to take something away from it.
With these critical factors when it comes to content, audience engagement helps build up the domain authority of an E-commerce website, which essentially means that Google recognizes it as a trusted source of quality information.
When Google trusts the company, this makes the businesses' ability to rank for keywords with the intent of purchasing much easier, which in turn, will put the businesses E-commerce site in front of many more potential customers.
 "Customers are more likely to try a product for the first time if it is discounted."
Use Urgency to Encourage Action
Many people can recall a time where a new gadget on Amazon has been on offer at a reduced price, or the excitement of a Black Friday sale where many sought after items become available at a fraction of the cost for a short period, such as 48 hours.
Creating this urgency also creates a sense of somewhat 'false panic,' where consumers know they will miss out very soon on the new price if the deal is not acted upon immediately.
Limited stock is also another factor that plays into this created urgency game, as people just do not want to miss out on getting the last item. The fear of the item running out pushes consumers into action, not giving time to consumers to deliberate the pros and cons or talk themselves out of it, so it is worth considering using an urgency tactic to draw potential customers in with deals.
Customers are also more likely to try a new product when it is discounted, as they feel like they are getting value for money when it comes to trying something new.
Optimization of Product Descriptions
Something that can be often over-looked, behind the scenes of an E-commerce site may be simple enough, but not living up to its full potential to rank proficiently on Google and attract a wide variety of customers.
Product descriptions may seem simple enough, but how Google interacts with the specifications will then dictate how well search results show up for a site.
For example, does the product description image have an alt text option so Google can read what the image is clearly, thus giving searchers more accurate results?
Is the product description written at the appropriate length, and do the descriptions scream and shout the businesses' unique brand?
Product descriptions are a fantastic and straightforward way for businesses to get the feel of the brand out there without any other costs, offering a chance to stand out from other competitors and make a name for itself.
Create a Marketing Plan for E-Commerce Business
What good is a business without any potential customers hearing about it? This is where a marketing strategy comes in, which is essential to get a business up and running before new and returning customer reviews, testimonials and engagement can act as marketing for the business itself.
There are many, many things to consider when creating a marketing plan, and it will all boil down to what kind of E-commerce business is being marketed. It is essential to create a plan that is unique and tailored to any individual business, so research on these areas is a must.
Do not be afraid to get the professionals involved. After all, this is what they do for a living!
For example, if the E-commerce business in question is based under the Amazon franchise,
Nuanced Media offers a marketing strategy to fit an Amazon business's needs, taking all the hassle out of researching competitors, target audience, and other essentials to make a marketing campaign successful.
Explore Partnerships with an E-Commerce Business
Partnerships are mutually beneficial to both businesses and can help each business reach a wider audience, gather a more extensive client base, and essentially generate new results for a business that can be more difficult being done solo.
Conduct research into partnerships that will suit the business and are of similar size scale-wise and make sure the products or services complement each other in some way to give mutual benefit to both businesses.
There are many ways to create an E-commerce strategy for a new business, but the most essential part is finding one that is right and unique to the business.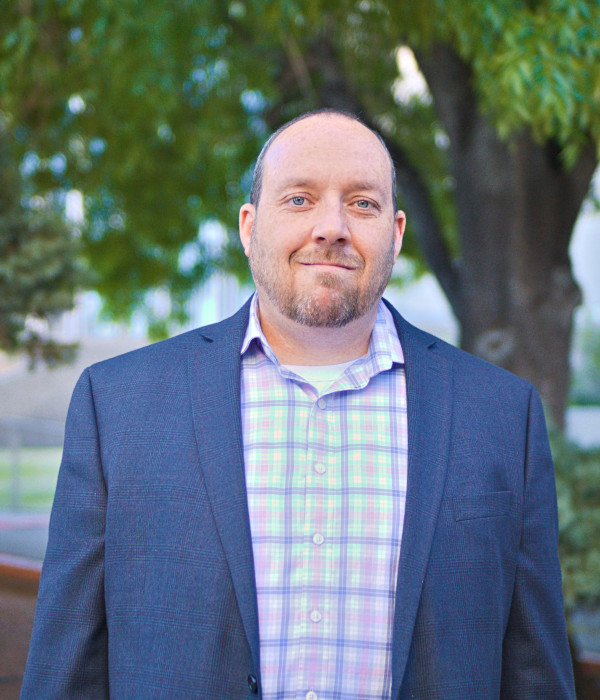 Ryan Flannagan is the Founder & CEO of Nuanced Media, an international eCommerce marketing agency specializing in Amazon. Nuanced has sold $100s of Millions online and Ryan has built a client base representing a total revenue of over 1.5 billion dollars. Ryan is a published author and has been quoted by a number of media sources such as BuzzFeed and Modern Retail. To connect with Ryan, check out @Ryanflannagan on Twitter or via Linkedin