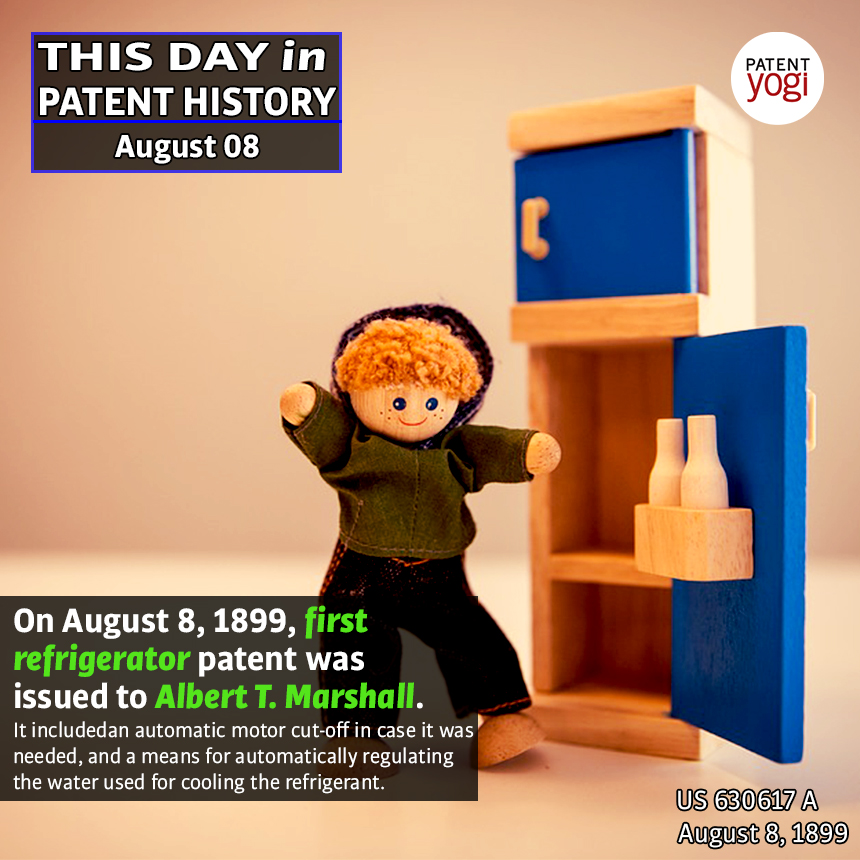 On August 8, 1899, first refrigerator patent was issued to Albert T. Marshall. It includedan automatic motor cut-off in case it was needed, and a means for automatically regulating the water used for cooling the refrigerant.
For the next quarter century, Albert filed more patents, assigning them to the Automatic Refrigeration Company which introduced its first household refrigerators in 1914. By 1918 they introduced their first refrigerator with automatic control. The company became Kelvinator Corp..
Although artificial refrigeration had been demonstrated decades earlier, by an American Oliver Evans. Other notable contributions were made by Jacob Perkins (1834) and John Gorrie (1844). A German engineer, Carl von Linden, patented the process of liquefying gas, which is part of basic refrigeration technology.
Refrigerator revolutionized food distribution, as refrigeration allowed perishable food to travel longer distances.
Source: Todayinsci; Reference
Patent Information
Publication number: US630617 A
Patent Title: Automatic expansion-valve for refrigerating apparatus
Publication date: 8 Aug 1899
Filing date: 11 Feb 1898
Priority date: 11 Feb 1898
Inventors: Albert T Marshall
Original Assignee: Albert T Marshall