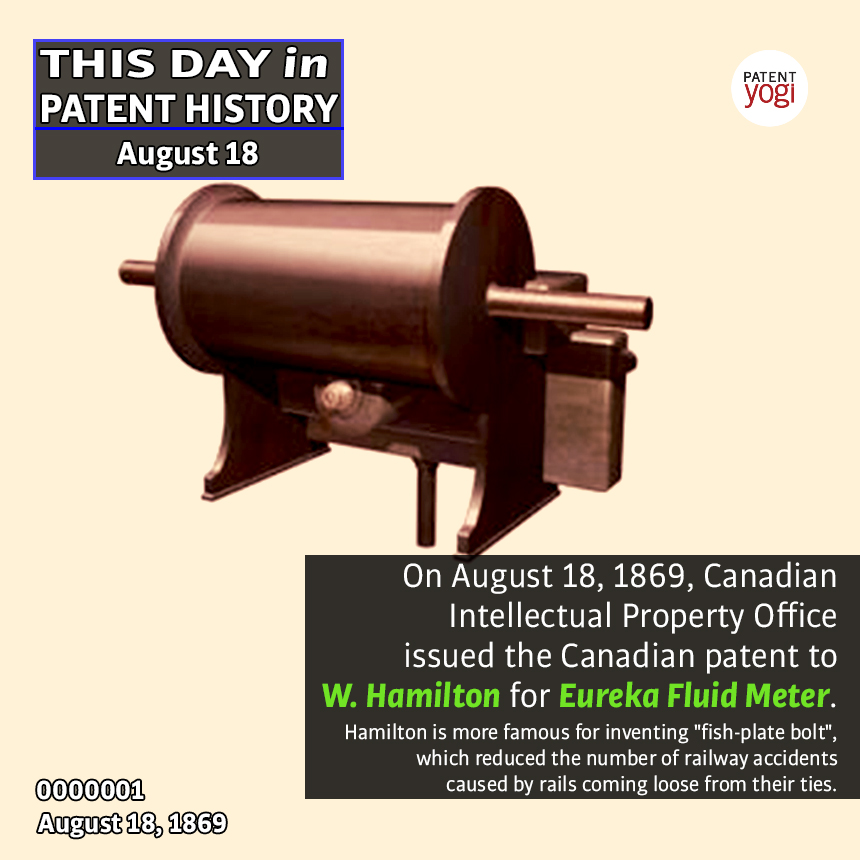 On August 18, 1869, Canadian Intellectual Property Office issued the Canadian patent to W. Hamilton for Eureka Fluid Meter, a machine for measuring liquids.
The fluid meter consisted of a piston and valve mechanism which, Hamilton claimed, "move[d] without appreciable friction or consumption of power.
Hamilton's most successful invention was a "fish-plate bolt", which reduced the number of railway accidents caused by rails coming loose from their ties.