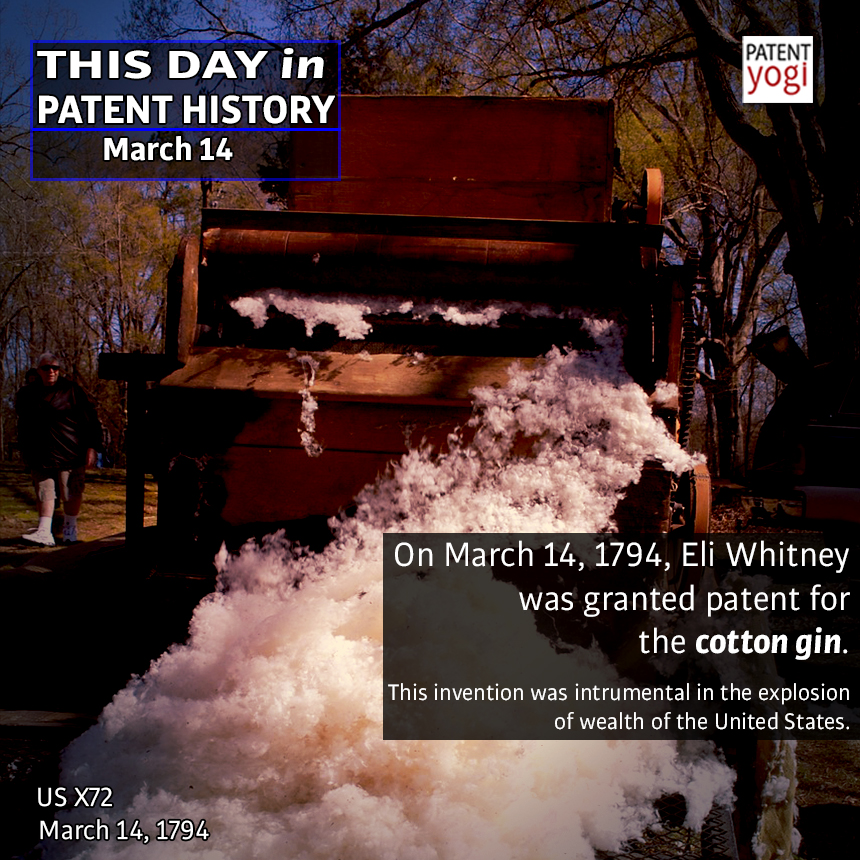 On March 14, 1794, Eli Whitney was granted patent for the cotton gin. 'Gin' is shortened form of 'engine'. This cotton engine separates cotton from the embedded seeds. It was intrumental in the explosion of wealth of the United States.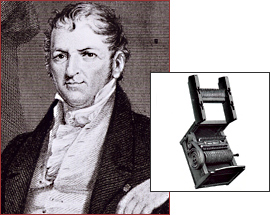 This image from Britanica explains how the engine worked to seperate seeds from the cotton.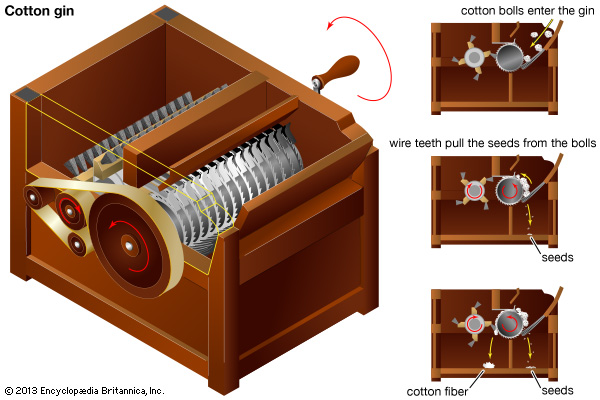 Here is an image of the model that Eli Whitney submitted to the patent office.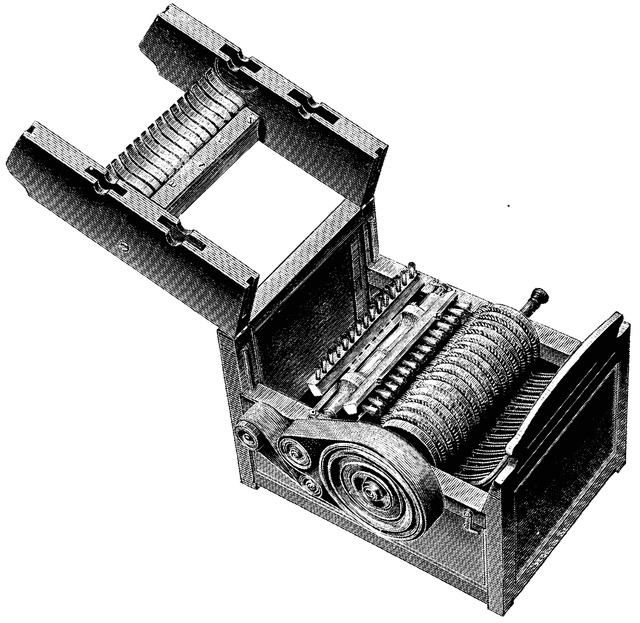 The model was destroyed in a fire in the US Patent Office in on September 24, 1877.
Here is an image of a life size version of the patented engine.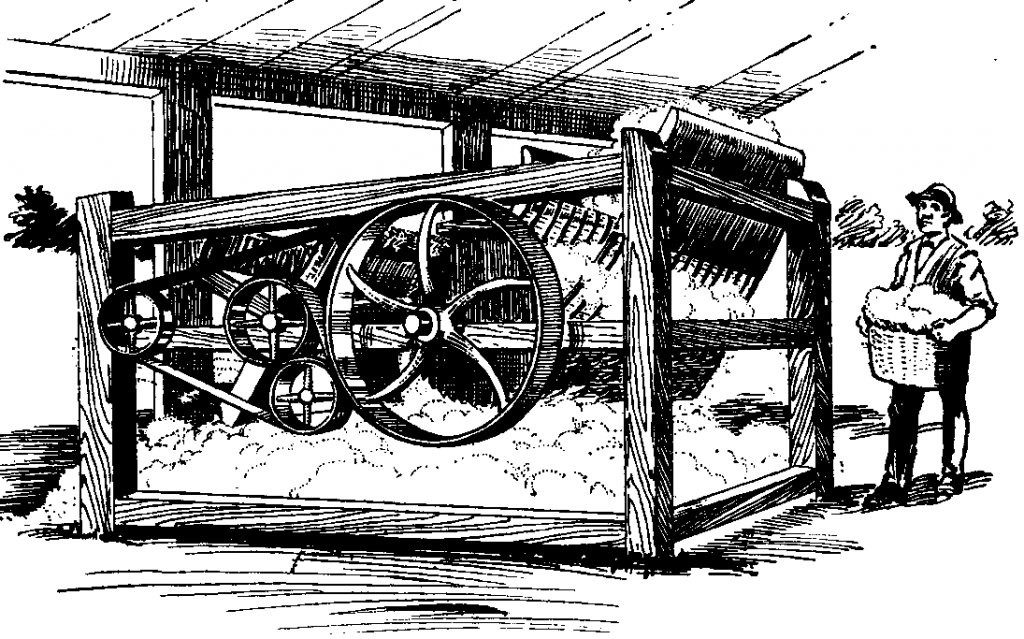 Cotton gin patent is regarded as one of the greatest American Patents. Check this infographic for Top 10 Greatest American Patents.
Source: Wikipedia
Patent Information
Publication number: USX72 
Patent Title: Cotton Gin
Publication type: Grant
Publication date: Jan 1, 1800